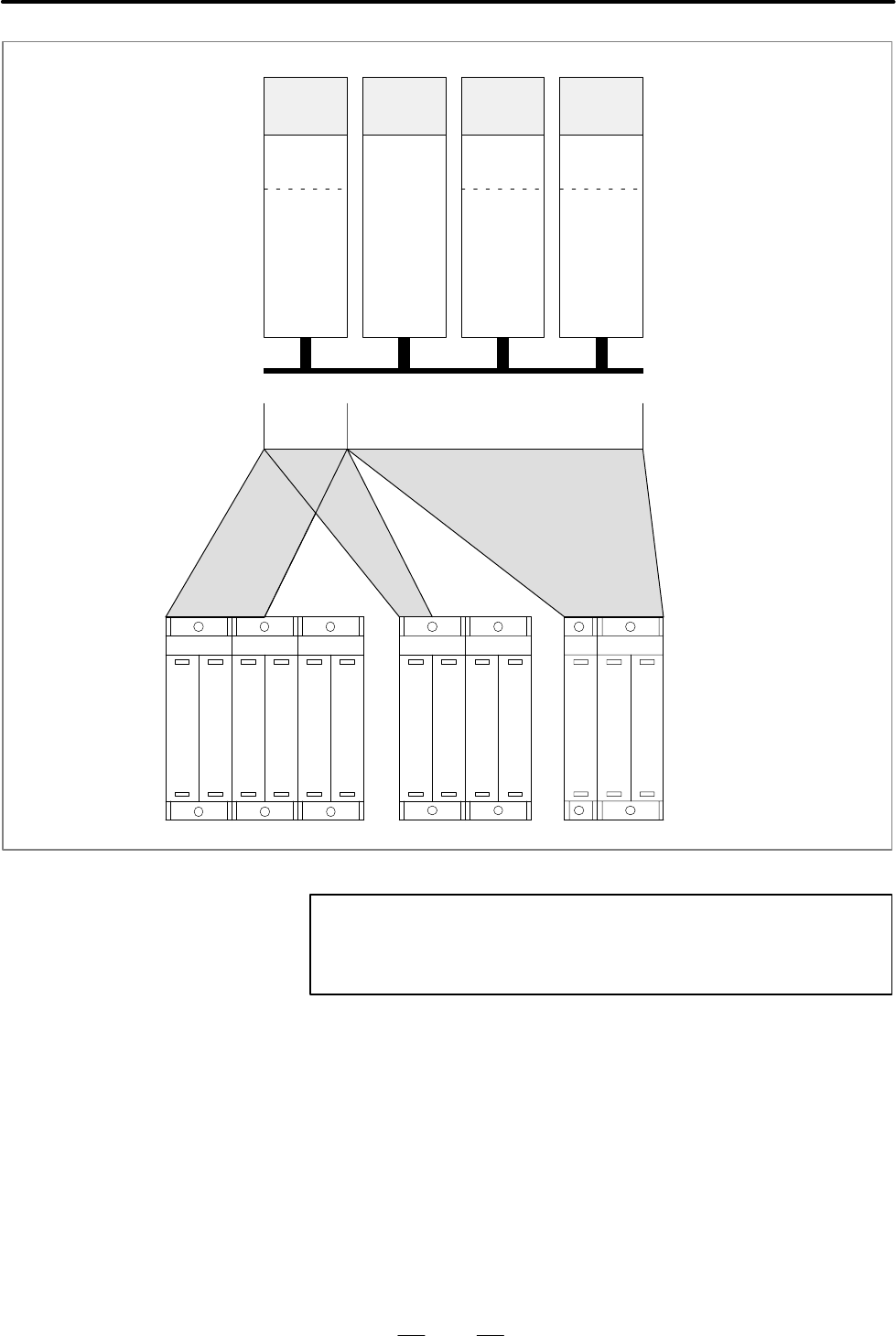 B–62073E/04
3. INSTALLATION
42
AXES CPU
board
AXES CPU
4–axis control
Near zero
Buffer board
Buffer
AXES CPU
board
AXES CPU
4–axis control
Near zero
Power
supplyy unit
ON/OFF
control
Power
supply unit
AI or BI
BUF
FER
PSUAXES
CPU
BUF
FER
CPU
BUF
FER
PSUAXES
CPU
Fig. 3.7.1 (c) Configuration of Series 15–B additional locker used with multiaxis machines
NOTE
More than one axis CPU board may be used, depending on
the system configuration.
The rack consists of a plastic box, fan motors and a backplane PCB. Since
the rack is provided with built–in fan motors, it does not require the
external air flow conditions described in Section 3.5. The air comes into
the rack from the bottom and goes out through the fan motor, which is
located on the top of the rack. Space as shown in Fig. 3.7.1 (d) must be
reserved not to disturb the air flow ((A), (B))
The backplane PCB, which is located on the rear side of the rack,
interconnects the PCBs installed in the rack. It has another connector
which appears at the left side panel of the rack. The connector may be used
in the future. The space (C) for this shall be reserved as shown in Fig.
3.7.1 (d).