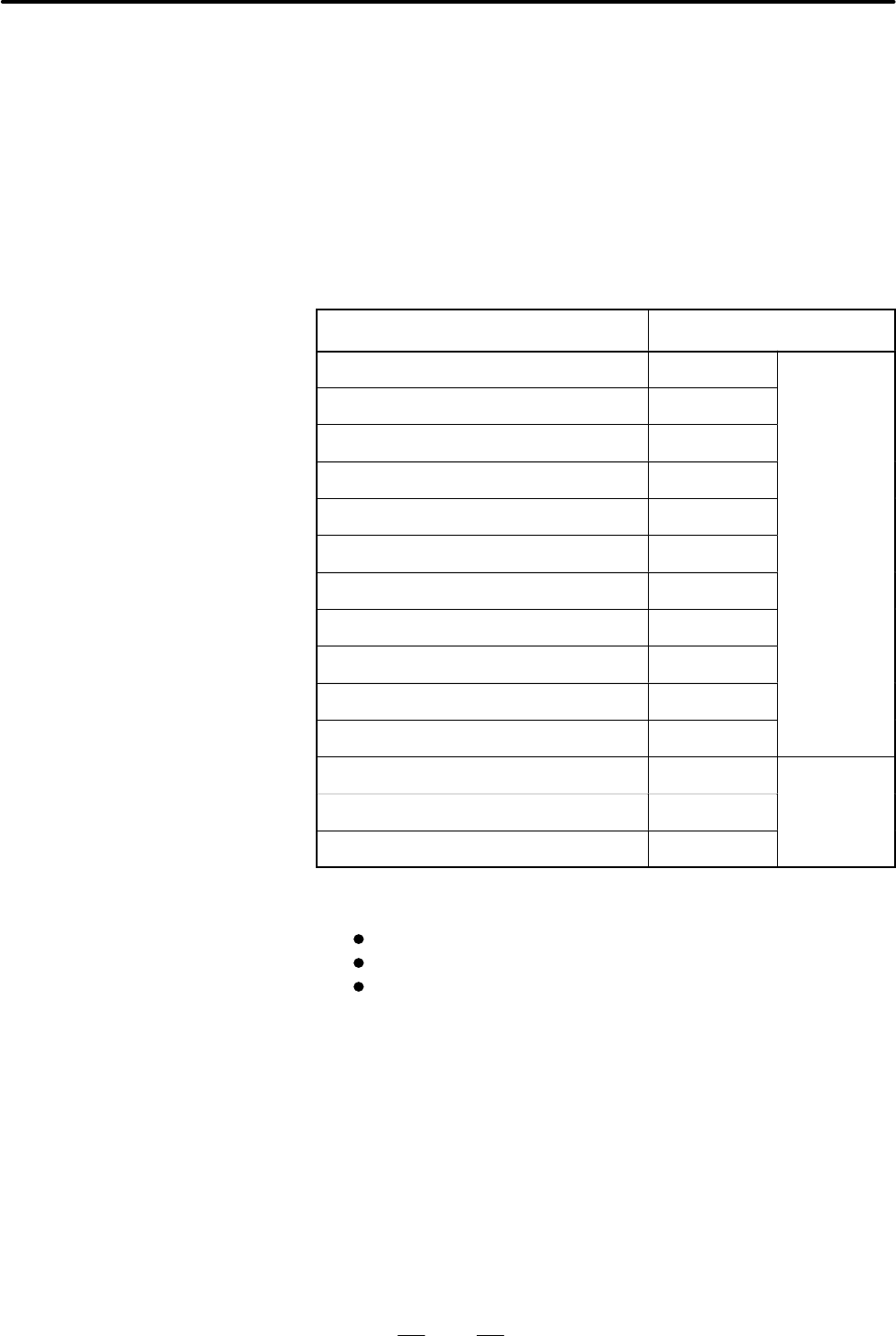 B–62073E/04
1. GENERAL
2
7.
CONNECTION TO CNC PERIPHERALS
This chapter describes the connection of the CNC to peripherals.
APPENDIX
This appendix contains an explanation of the CNC control unit,
external dimensions of the display apparatus and details on the 20–pin
interface connectors and cables.
This manual can be used with the following models.
The abbreviated names may be used.
Product Name
Abbreviations
FANUC Series 15–TFB
15–TFB
FANUC Series 15TED–MODEL B–4
(*1)
15TED
FANUC Series 15TEE–MODEL B–4
(*1)
15TEE
FANUC Series 15TEF–MODEL B–4
(*1)
15TEF
Series 15–B
FANUC Series 15–MFB
15–MFB
FANUC Series 15MEK–MODEL B–4
(*1)
15MEK
FANUC Series 15MEL–MODEL B–4
(*1)
15MEL
FANUC Series 15–TTB
15–TTB
FANUC Series 15–TTFB
15–TTFB
FANUC Series 150–TB
150–TB
FANUC Series 150–TTB
150–TTB
Series 150–B
FANUC Series 150–MB
150–MB
(*1)With 15TED, 15TEE, and 15TEF, some options are not available.
Moreover, the following PC boards cannot be used:
Sub–CPU board
RISC board
OSI ethernet board
(*2)The MMC board can be used only with the Series 150.
(*3)See FANUC MMC-IV Connection and Maintenance Manual
(B-62493E) for connection related to MMC-IV.
Applicable models