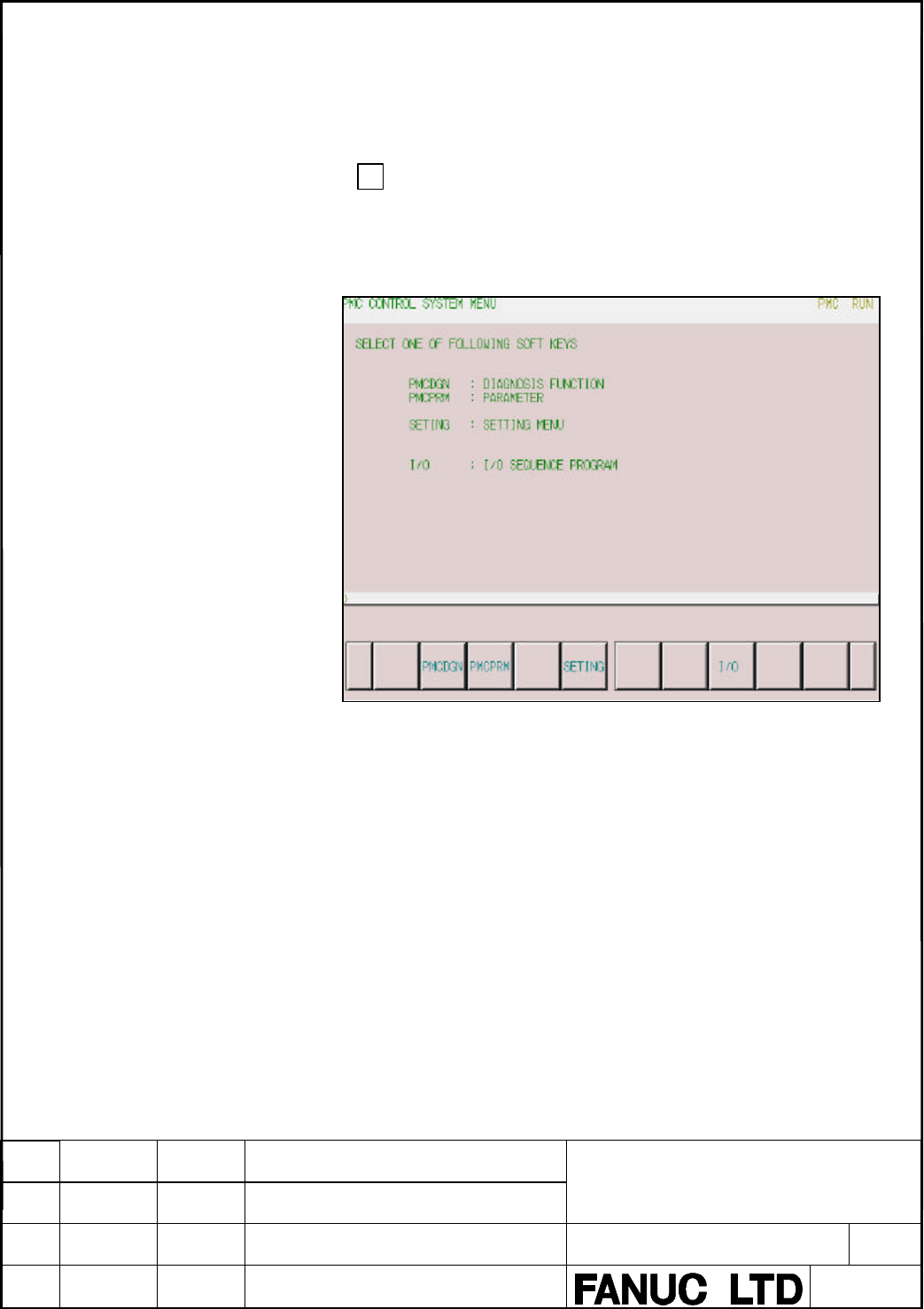 Programming Manual
Hanaoka
New
A-78550E
DESCRIPTION
316
TITLE
DRAW.NO.
This area displays the data that was typed in.
(3) Soft key
The soft key field consists of a soft key at both ends and 10 soft keys
or 5
soft keys
in between. The left-end key has the following meaning:
Return key . . .

Pressing this key returns you to the previous screen.
If the built-in debug function is disabled
(%SK2

=

0

, %SK19 = 0 and
%SK23 = 0
), the basic menu appears as follows:
<