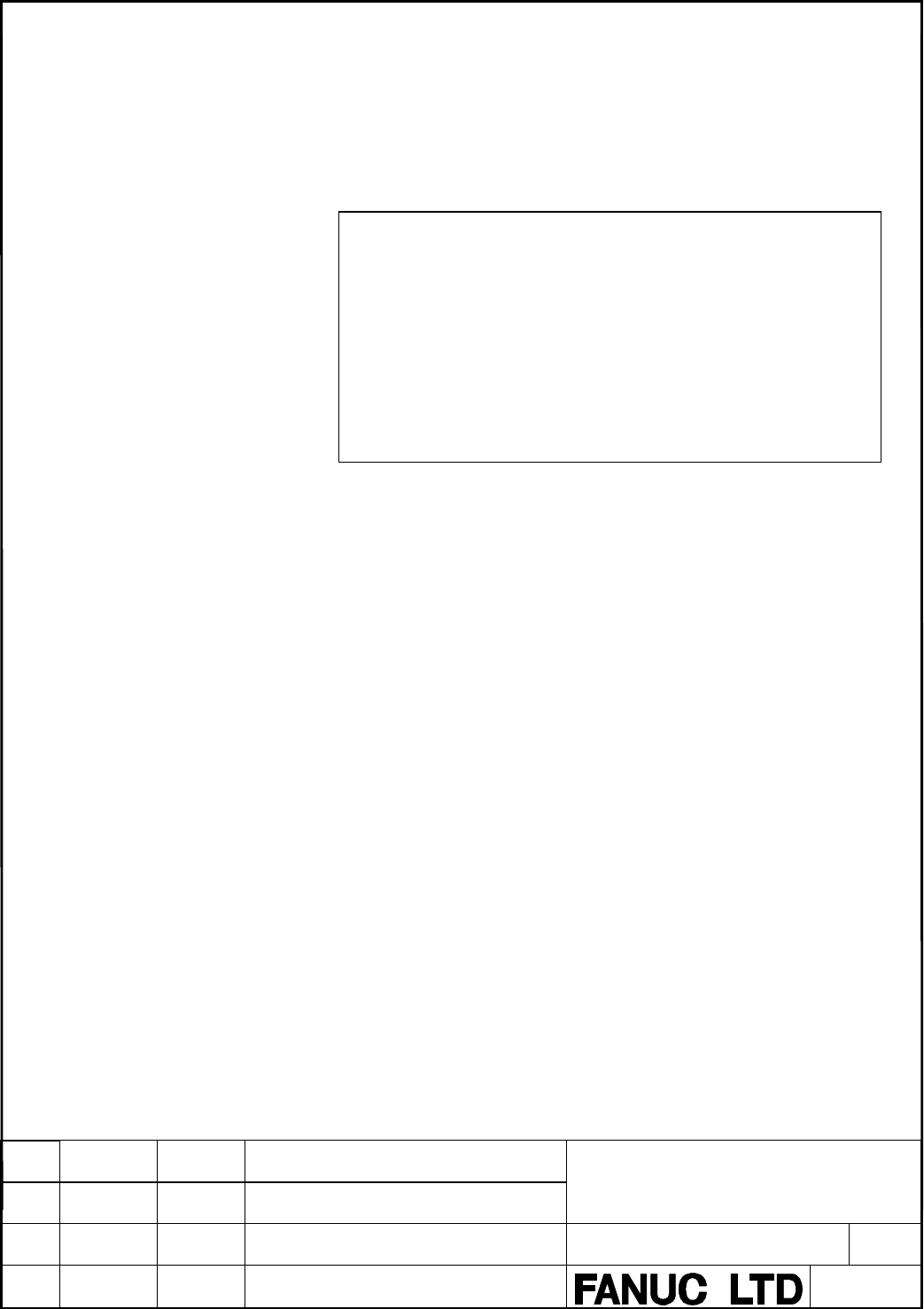 Programming Manual
Hanaoka
New
A-78550E
DESCRIPTION
316
TITLE
DRAW.NO.
5)
The case that operator who familiar with the machine and the ladder
sequence operate all the PMC programmer functions;
PROGRAMMER ENABLE
(%SK2)

"

YES

"
HIDE PMC PROGRAM
(%SK1)

"NO"
WARNING
If a sequence program is stopped while the machine is operating, the
machine may behave unexpectedly. Before stopping the sequence
program, make sure that nobody is near the machine and that the tool
cannot interfere with the work–piece or machine. Incorrect operation
of the machine presents an extreme risk of death or serious injury to
the user. Damage the tool, work–piece, and/or the machine
is also
likely.