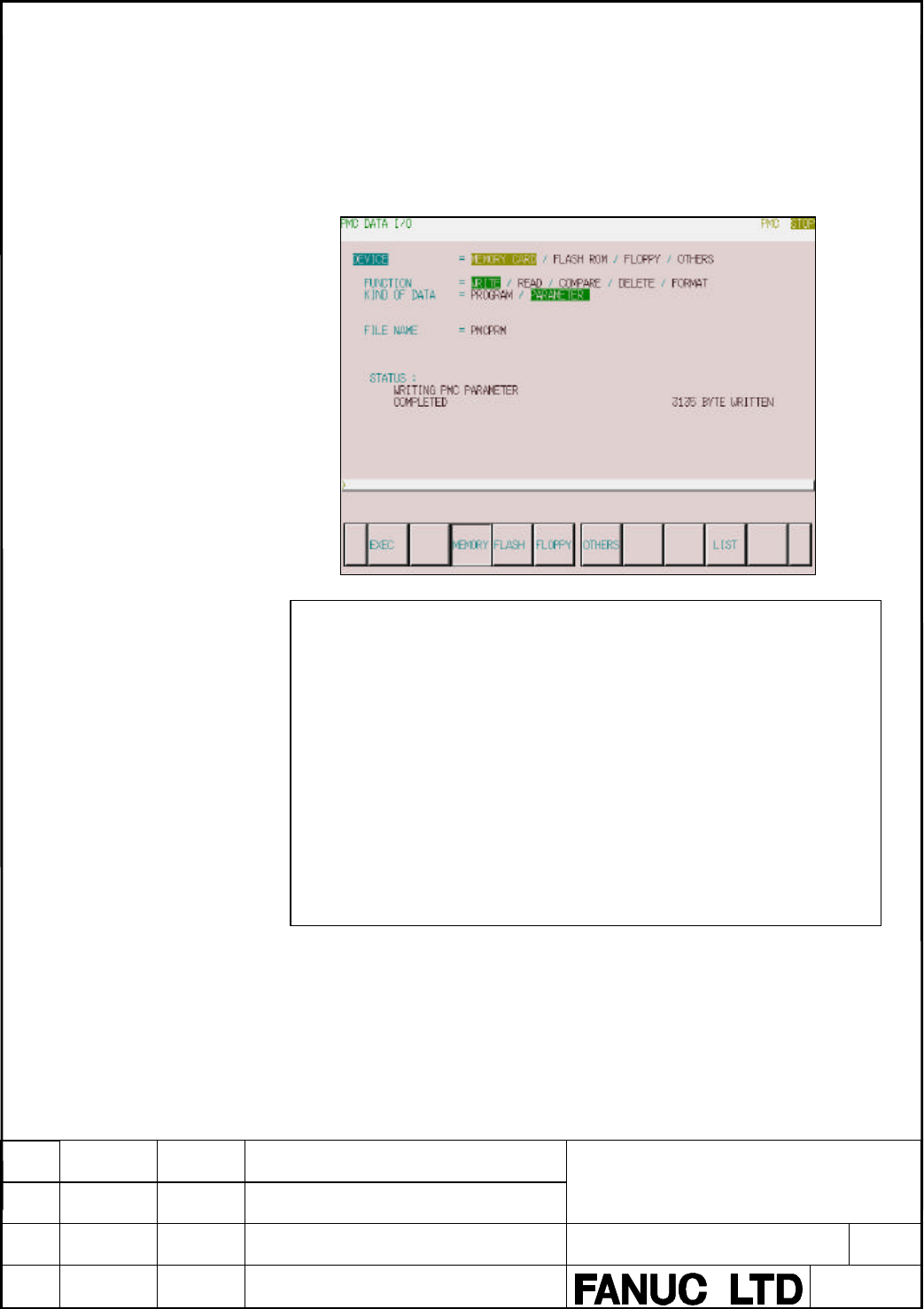 Programming Manual
Hanaoka
New
A-78550E
DESCRIPTION
316
TITLE
DRAW.NO.
In STATUS in the lower part of the screen, a detailed explanation of
execution and the execution status are displayed. During write, read, and
comparison, the size of the data already transferred is indicated as the
execution (intermediate) result.
The following gives a display example shown when PMC parameters are
written to a memory card:
1
.

For an explanation of error messages on I/O screen, see section
4.6.

9,
"
I/O screen Error Messages
"
.
2.
The conditions of outputting PMC parameters
1) When sequence program is stopped
You can input/output them.
2) When sequence program is executed
You must satisfy the following conditions.
Output (WRITE)
Set NC to "EDIT" mode.
Input (READ)
Set NC to "Emergency Stop" status, and, set
"PWE" of NC parameters to 1.