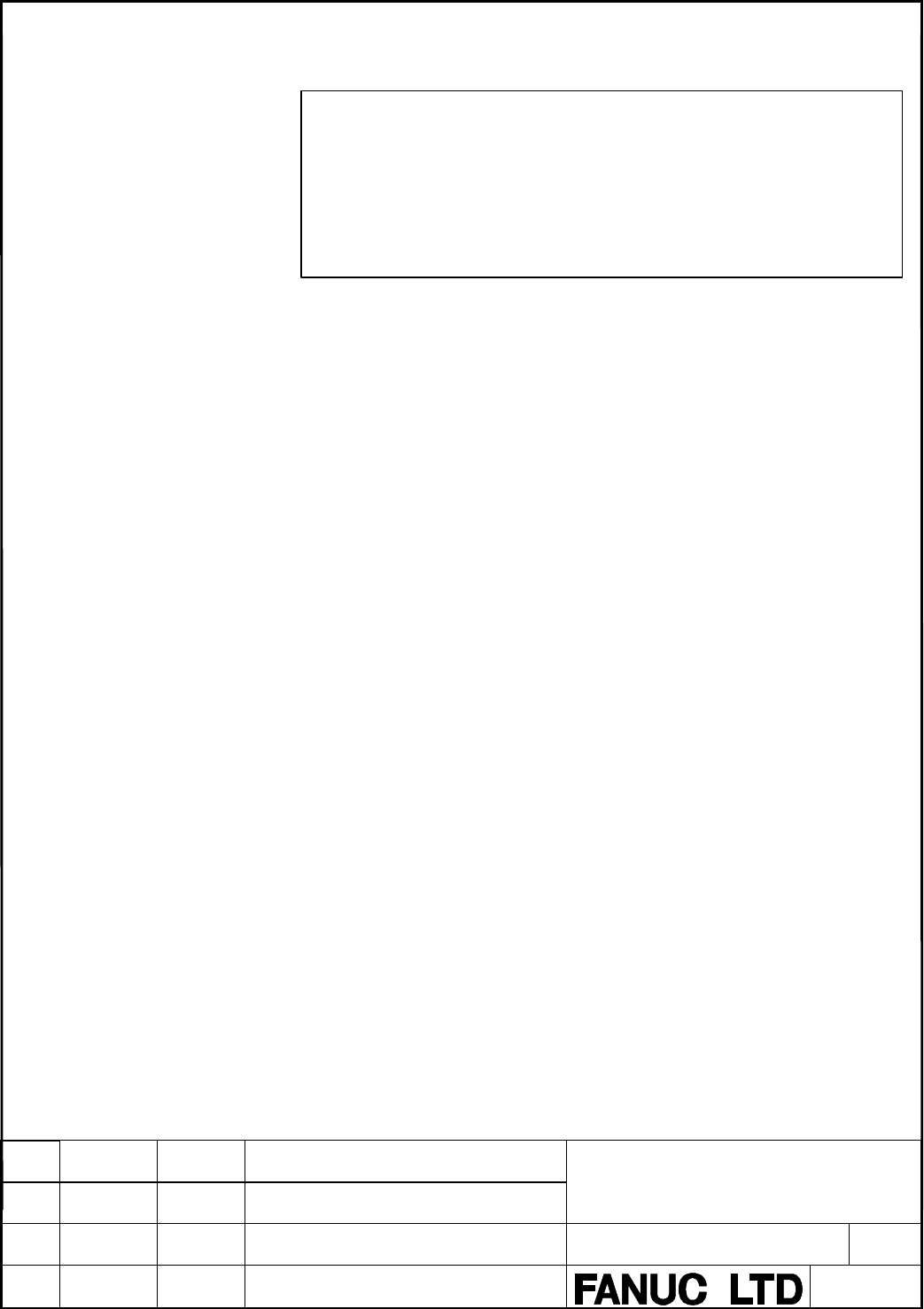 Programming Manual
Hanaoka
New
A-78550E
DESCRIPTION
316
TITLE
DRAW.NO.
5.4.4.3
P

rogrammer

P

rotection

F

unction
PMC system provides various embedded programmer functions such as edit,
diagnosis and debugging which help the programming and debugging of
sequence program. To use these functions which may even disable safety
mechanism realized by sequence program, it is required that the operator of
these functions should be an expert who fully understands the sequence
program and the operation of PMC. It is also strongly recommended to the
developer of machine that these functions should be protected from careless
use by ordinary operators after the machine is shipped into the field.
Furthermore, if these functions partly need to be used in the field for any
purpose such as the maintenance or adjustment, the developer of the
machine should implement any means to enable these functions after forcing
the machine in safe mode or should
let the operator know and strictly follow proper procedure to ensure the
safety.
The setting parameters described in this section are provided for the
developer of machine to be able to properly program the sequence or control
the parameters for necessary conditions on which the operator is allowed to
use PMC programmer functions safely by eliminating careless operation
which may cause "stopping the ladder", "changing sequence program" or
"changing important setting data".
These parameters can be set on the setting screen or in some system keep
This section contains important information for developers of application
system controlled by PMC. Improperly implemented application system may
increase possibility of defects in its safety. Careful examinations and
considerations on using and implementing with the functions explained
especially in this section are strongly required.