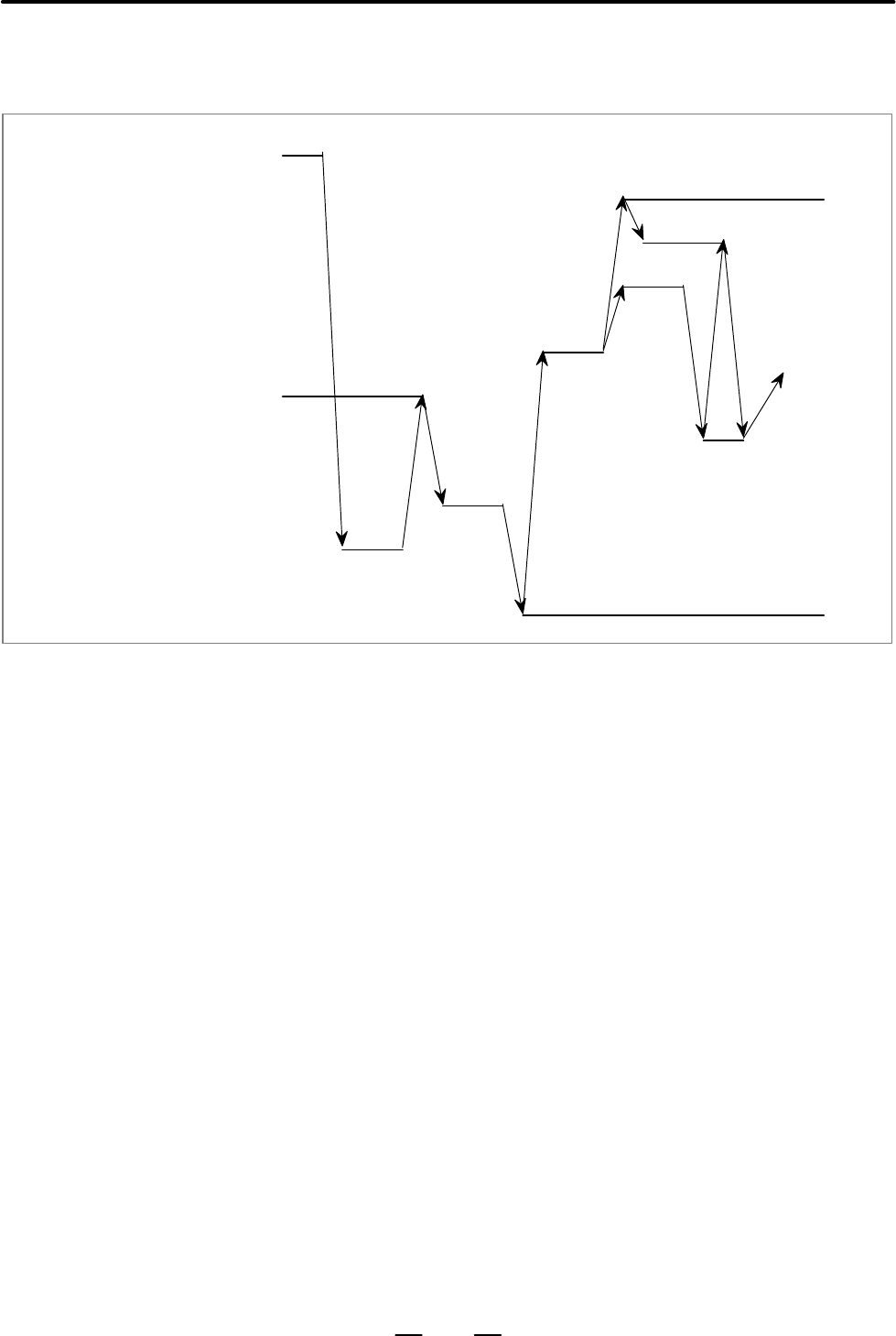 123
2
Exchanging a rotary tool or tool in a multiple
–
tool holder with a
regular tool
T command
T code output
TF
Tool indexing
position return
Next Block
CPEN signal
TFIN
CFDC signal
(2)
(3)
(1)
(4)
(5)
(1)When a regular tool command is specified, the CNC performs
positioning at an angle of 0
°
on the C

–

axis. When a multiple–

tool
holder is selected, the tool at 0
°

within the multiple

–

tool holder is
indexed. Then, the CNC sets the CPEN signal to 0.
(2)When the CPEN signal is set to 0, the machine detaches the C
–

axis
from tool holder.
(3)Once the C
–

axis is detached, the PMC sets the CFDC signal to 1.
When the CFDC signal is set to 1, the CNC cancels the C
–
axis
offset, and performs reference position return.
(4)Then, a T code and TF signal are output, after which tool indexing
is performed.
(5)The PMC returns the TFIN signal to the CNC upon the completion
of tool change.