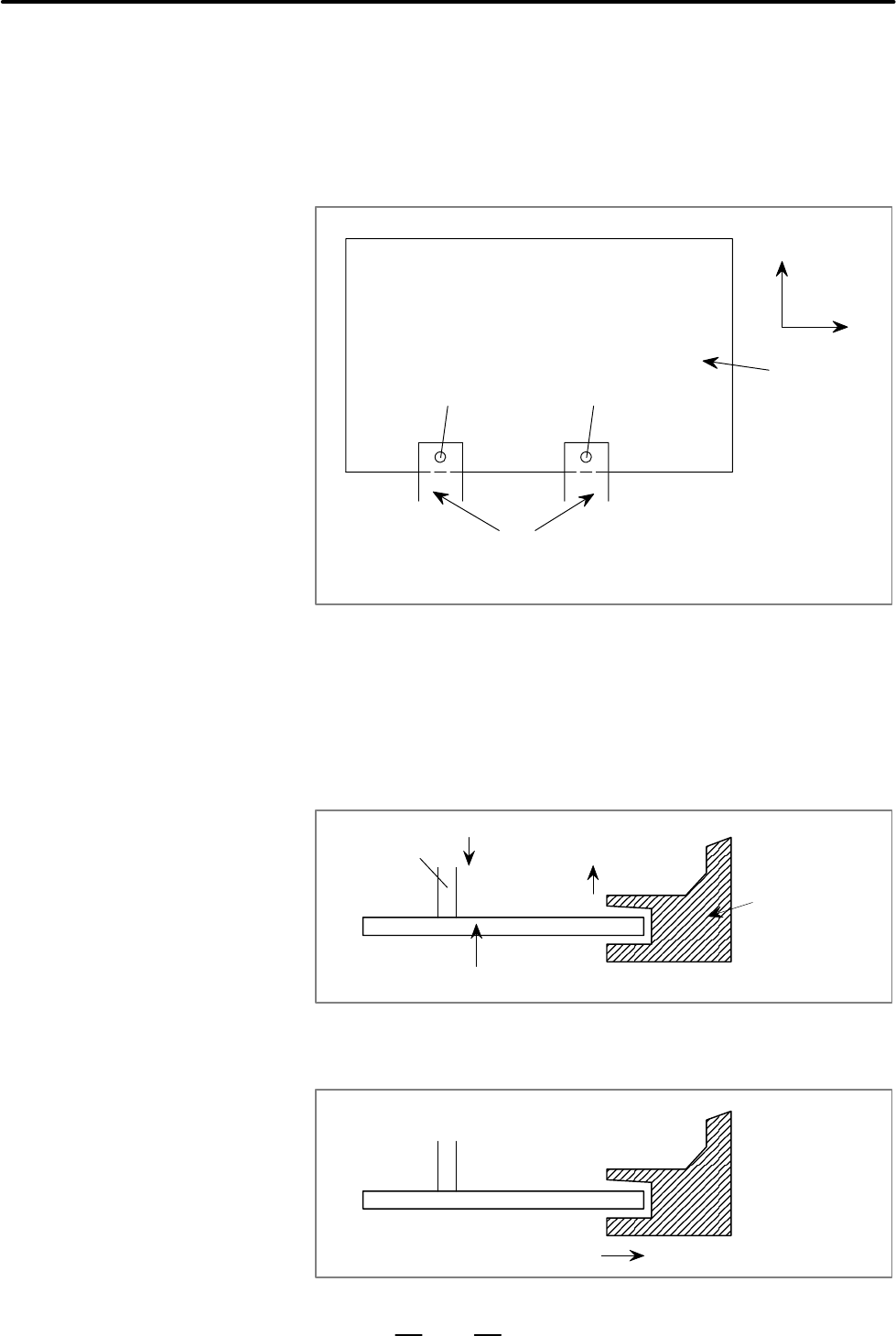 4. FUNCTIONS TO SIMPLIFY PROGRAMMING
70
By changing the hold position of a workpiece by the workpiece holders,
a workpiece having a size larger than the stroke in X
–
axis direction of the
machine can be machined.
If it is desired to punch a workpiece at the workpiece holder position when
the workpiece was set to the machine, the hold position of the workpiece
must be changed.
X
Y
The workpiece holder must be repositioned if it is desired to punch
point A or B.
Workpiece
Point A
Point B
Workpiece holder
Repositioning of a workpiece is generally done according to the following
procedure, assuming that the workpiece is positioned at a location where
the repositioning of the workpiece is executable.
1)
The claw of the workpiece holder is opened, and also the clamper
depresses the workpiece concurrently to fix the workpiece as a general
procedure, so that the workpiece is not deviated from the table.
Clamper
Workpiece
Workpiece holder
2)
The workpiece holder moves in the Y
–
axis direction and separates
from the workpiece.
4.1
AUTOMATIC
REPOSITIONING
(G75)