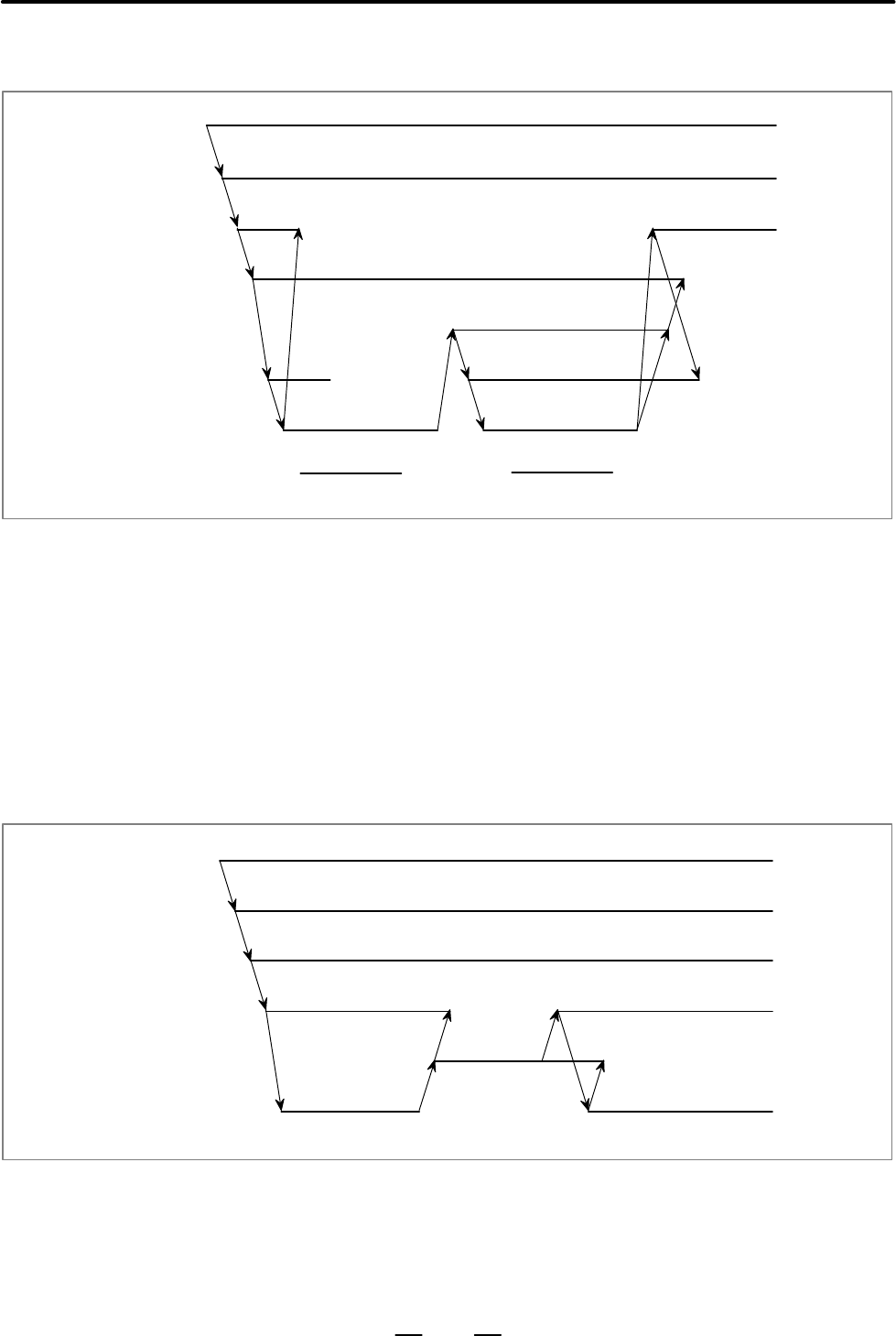 8. SAFETY ZONE CHECK
142
ZRN
JOG
ZP1
SAFRQ
Movement to
position A
High speed reference position return operation
Safety zone position detection
Safety zone position detection
SAFEXE
Once reference position return along the X
–
axis has been completed, the
tool can be automatically moved to the X
–
axis reference position to
perform subsequent workpiece holder detection operations.
When automatic safety zone setting request signal SAFRQ and feed axis
direction select signal +X or
–
X are entered, the tool performs high–

speed
reference position return along the X
–
axis, starting from the current
position. After checking the ZP1 signal upon the completion of this
operation, perform actual detection.
ZRN
JOG
SAFRQ
ZP1
Safety zone detection
ZP1 confirmation
Timing chart
Timing chart