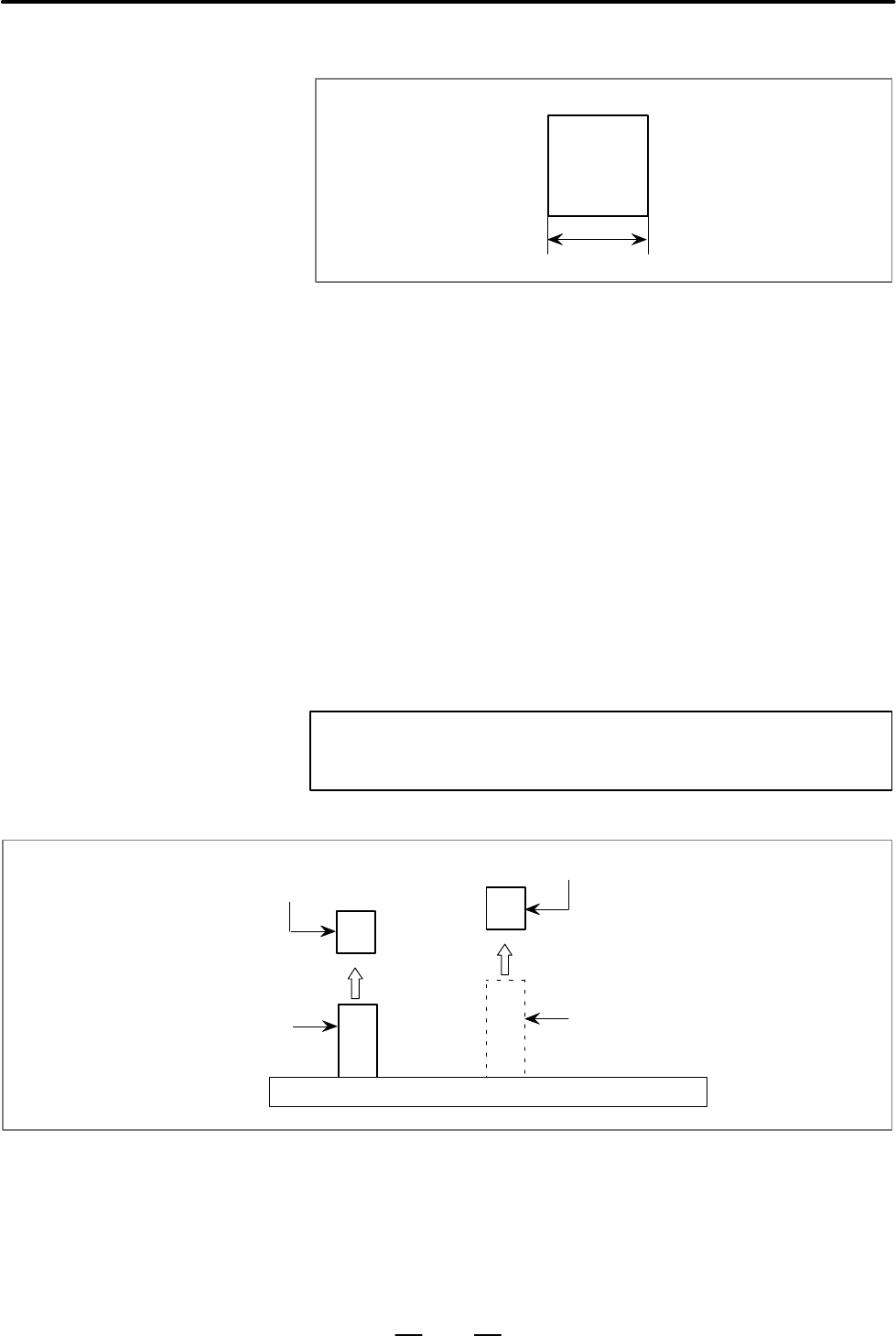 8. SAFETY ZONE CHECK
137
P
Fig. 8.4 (a)
The specification of the area of tool figure sets the size in the X direction
and Y direction of the tool by the parameter (No. 16517 to 16532, 16551
to 16558).
The setting unit is output unit.
Twelve kinds of or less tool figure can be set.
The tool shape area can be changed by using the programmable parameter
input function (G10). Therefore, when multiple tools are used, it is
possible to specify the tool shape area meeting the tool No. (Txx).
When there are an area of the punched tool and an area with the laser
oscillator for special, first set two safety zones for the workpiece holder.
Reserve the remaining two safety zones for the imaginary workpiece
holder.
When the workpiece holder (a) approaches to the laser oscillator in Fig.
8.4 (b) below, it is judged as the approaching of the tool area to the
imaginary safety zone.
CAUTION
DI signals of the PMC select a tool figure area.
×
×
Imaginary safety zone
Safety zone for the
workpiece holder
Laser oscillator
Punching tool area
(a)
(b)
Fig. 8.4 (b)
8.4
SETTING THE TOOL
SHAPE AREA