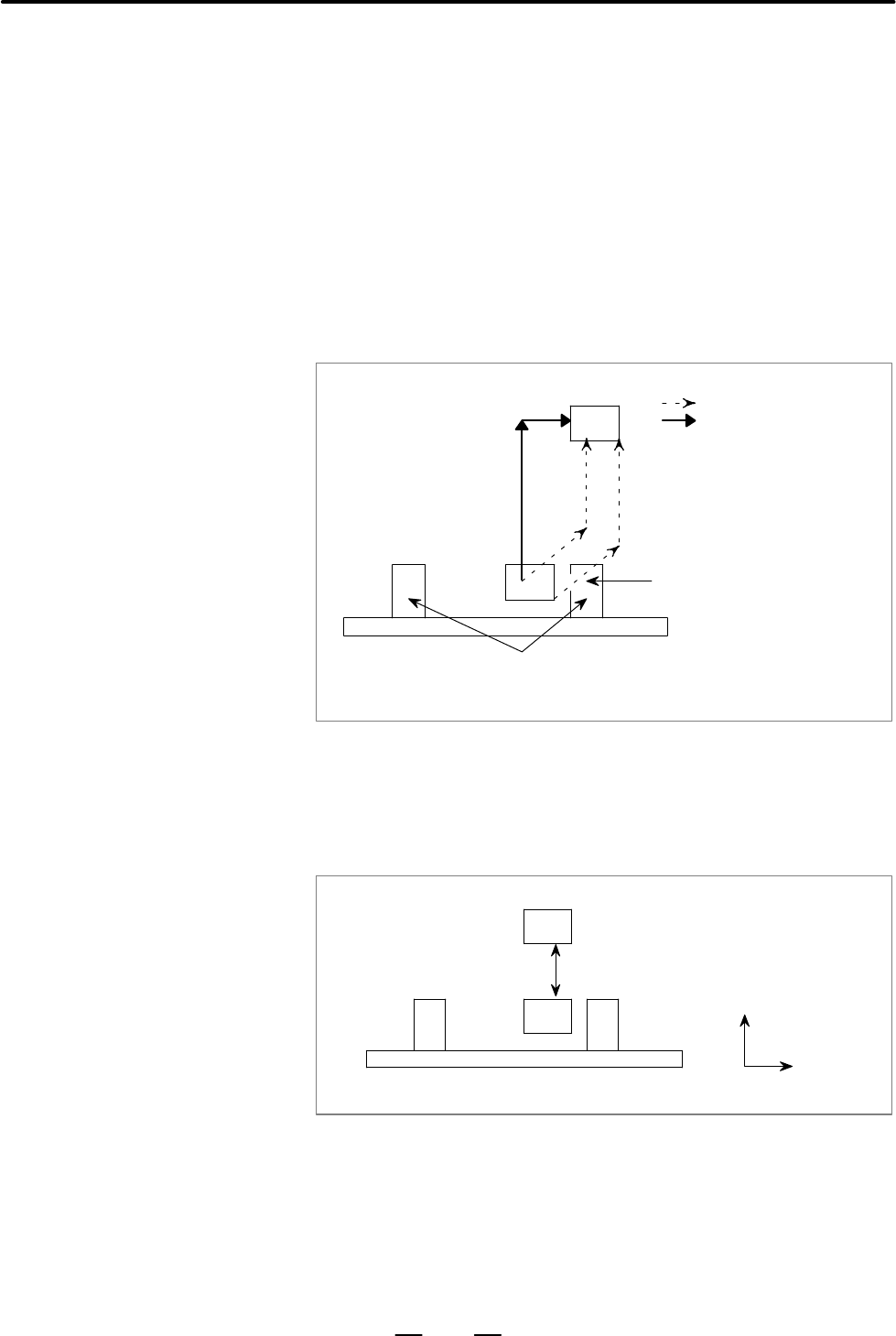 10. WORKPIECE HOLDER INTERFERENCE
AVOIDANCE FUNCTION
167
If, during automatic operation, a positioning operation may cause the tool
area to interfere with the workpiece holder area, this function first moves
the tool along a non
–
interfering axis, which may be either the X
–
axis or
Y
–
axis, then moves the tool along the other axis, thus preventing the
occurrence of interference.
This avoidance operation is performed only when the avoid operation
signal ACZEXE (G232#6) is set to 1. So, if the tool does not interfere
with the workpiece holder, normal positioning can be used for machining
by setting the ACZEXE signal to 0.
:

Positioning by avoidance
operation
Tool
×
Interference
Area for workpiece holder
Fig. 10.2
Avoidance operation is performed in all cases except those described
below.
(1)When the tool does not move along the X
–

axis
Tool
Y
X
Tool
10.2
TYPE B
Specification
Determination of
whether to perform
avoidance operation