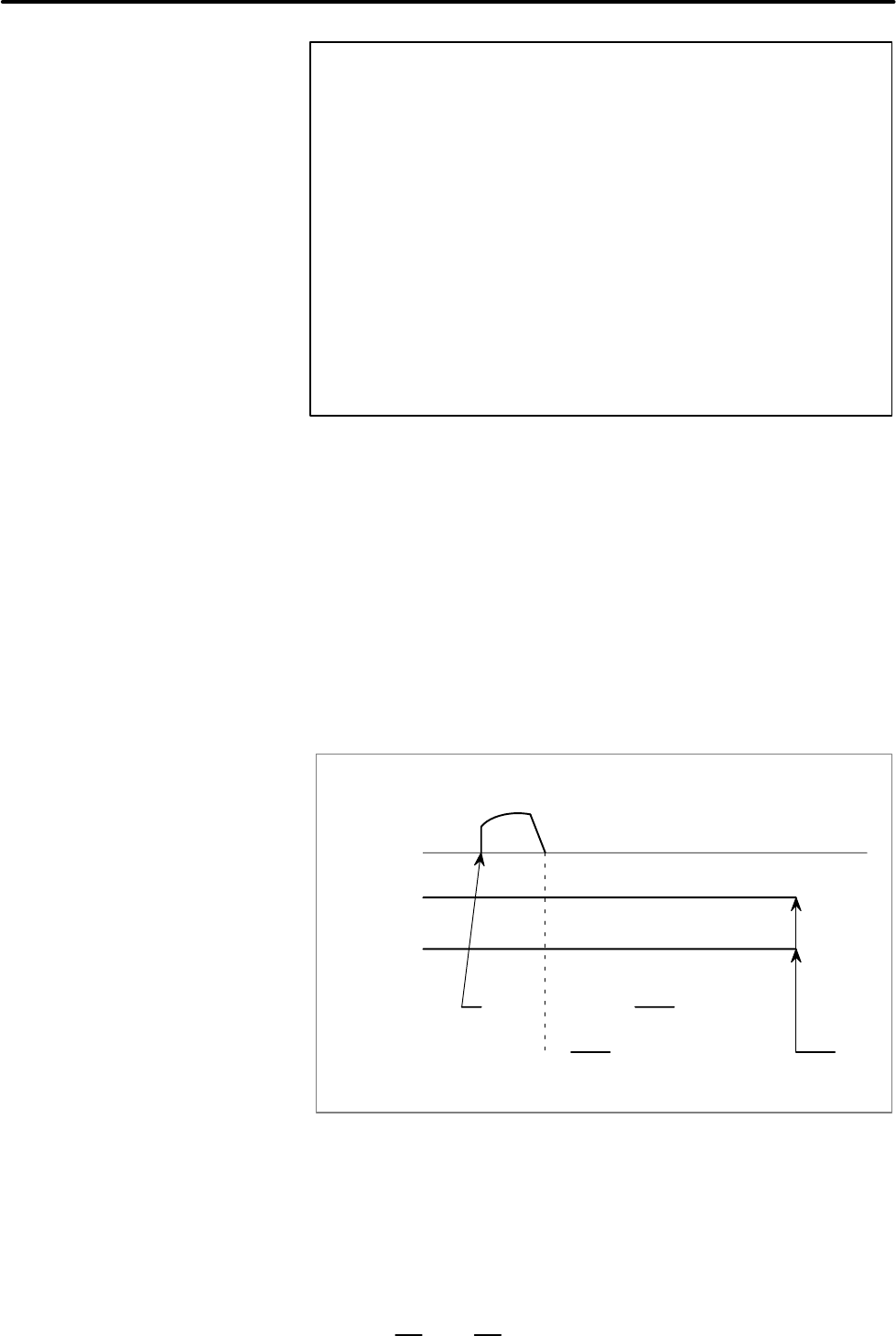 3. PRESSING FUNCTION
57
CAUTION
1
Let the time required for 1
–

cycle press operation be Tt and
the time required for punch operation be Tp. The time
permissible for positioning Ti is found by the following
formula: Ti = Tt
–
Tp. The maximum distance allowable for
positioning requiring the time Ti, namely the maximum
nibbling pitch, is determined when the conditions such as
selection of the time Ti, a machine, and a servo motor, or
other conditions are satisfied.
2
Since the NBLE signal goes to 1 when the M code for
canceling the nibbling mode is read, nibbling by the M code
is performed a little later than the time when the tool starts
moving to the last punch point.
With the machine that sets the *PE signal to 0 after the *NFIN signal goes
to 0 in a press cycle, no punch operation may be performed at the last
punch point if the distance for positioning to the last punch point is shorter
than the specified one. This is due to the following reason. Setting the
*NFIN signal to 0 starts positioning to the last punch point. However the
tool completes positioning before the *PE signal goes to 0. Then the *PE
signal going to 0 sets the PF signal to 0, thus causing the press to stop.
With the machine under this condition, therefore, use parameter NED
(No. 16003#7) to specify the following operation. After the end of the last
positioning in the nibbling block, the *NFIN signal goes to 0. Then, the
*PE signal going to 0 can set the PF signal to 0. (See item (b) in
Subsection 3.5.2)
Positioning to the
last punch point
PF
NBL
*NFIN
*PE
*NFIN after positioning
*PE immediately after positioning
Fig. 3.5.2 (b)