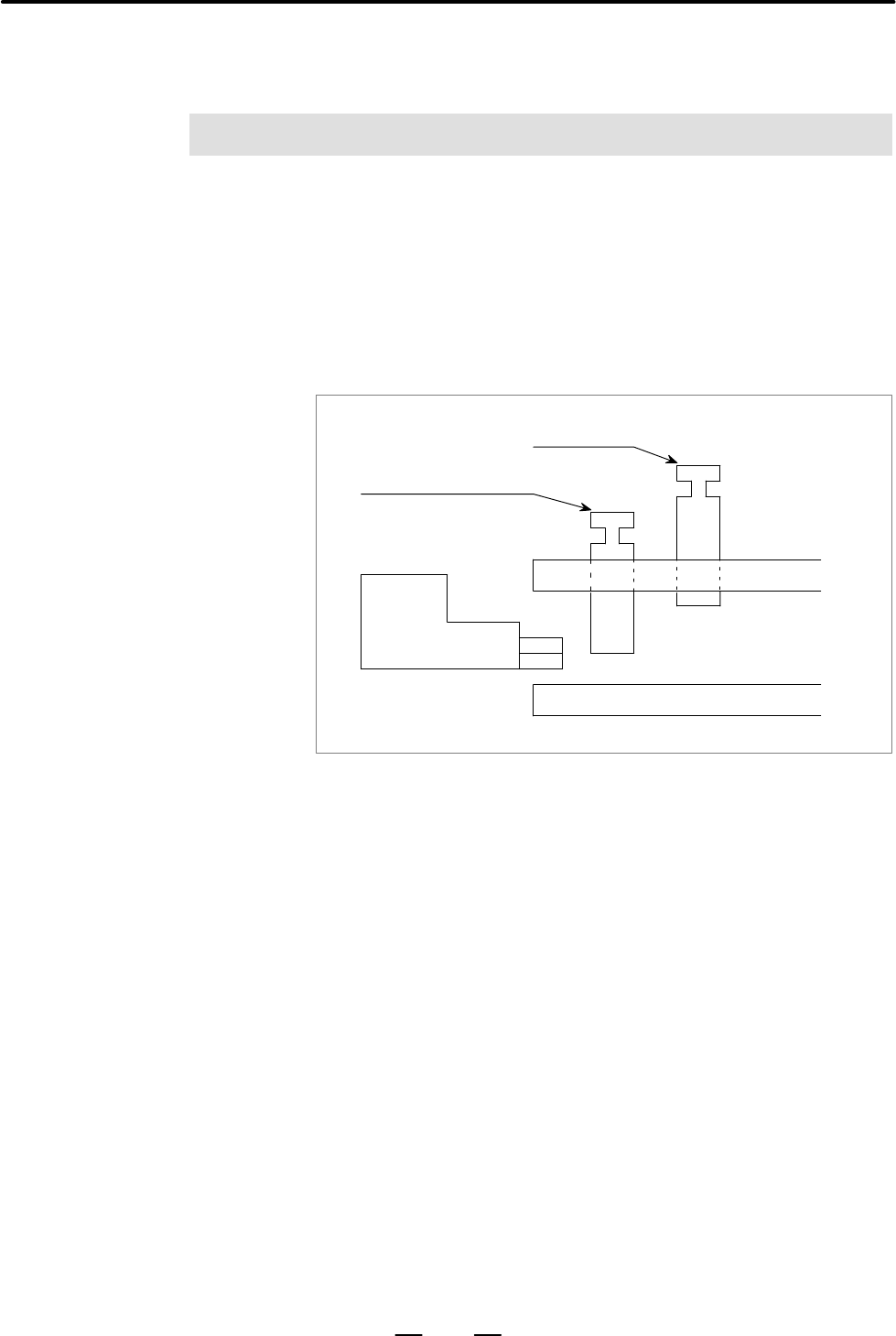 10. WORKPIECE HOLDER INTERFERENCE
AVOIDANCE FUNCTION
164
10
WORKPIECE HOLDER INTERFERENCE
AVOIDANCE FUNCTION
If the tool is positioned to the normal height (for punching), as shown
below, the tool will interfere with the workpiece holder when the
workpiece holder moves into the turret.
By means of this function, the CNC monitors the positions of the tool and
workpiece holder to avoid interference between the workpiece holder and
tool.
Tool status in punching
Workpiece holder
Upper Turret
Lower Turret
Tool escape status
Fig. 10
By setting bit 6 (ACZ) of parameter No. 16502, the user can select either
of two interference avoidance methods:
1
Type A:
Interference is avoided by the PMC, by using the DI/DO
signals.
2
Type B:
Interference is automatically avoided by the CNC.
General