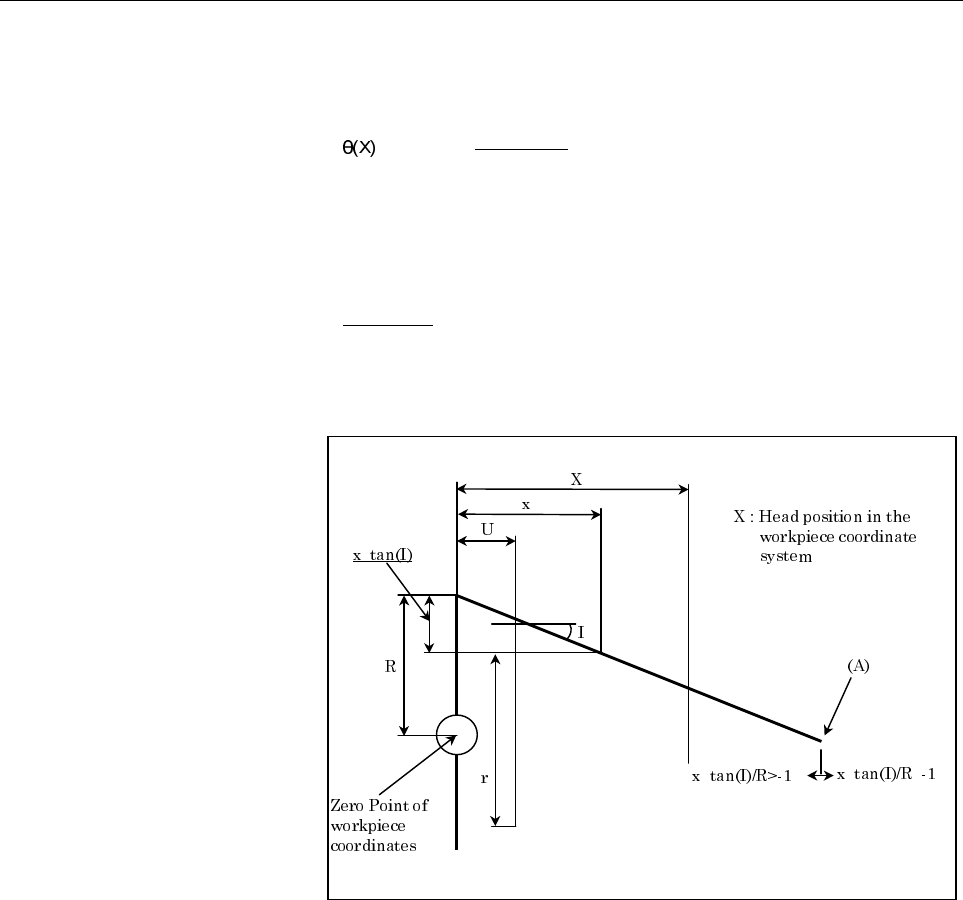 4.INTERPOLATION FUNCIONS
PROGRAMMING

B-63324EN/03
- 84 -
In exponential interpolation, the X coordinate and angular
displacement
θ

of the A axis to X are expressed by equation (1).
1)
R
tan(I) x
×
×=
where, I is the gradient.
In equation (1), the portion of the natural logarithm l n in parentheses
must satisfy equation (2). Because it is impossible to find the logarithm
of a negative number, which means that the value in the parentheses
must be positive.
1
R
tan(I) x
−>
×
- - - - - - - - - - - - - - - - - -
@

(2)
As illustrated below, if the value of xtan(I)/R becomes smaller than -1,
the position moves beyond point (A), which is not realistic. In this case,
alarm PS897 occurs.
Fig.4.11 (b) Rotation angle
˘
The values of X, Y, Z, and U in the equations for exponential
interpolation (refer to the operator
'

s manual) are treated using
coordinates in the workpiece coordinate system. Therefore, even when
a positive value is specified in an incremental command, it is regarded
as negative in the equations if it is positioned at a negative coordinate in
the workpiece coordinate system.
×
×