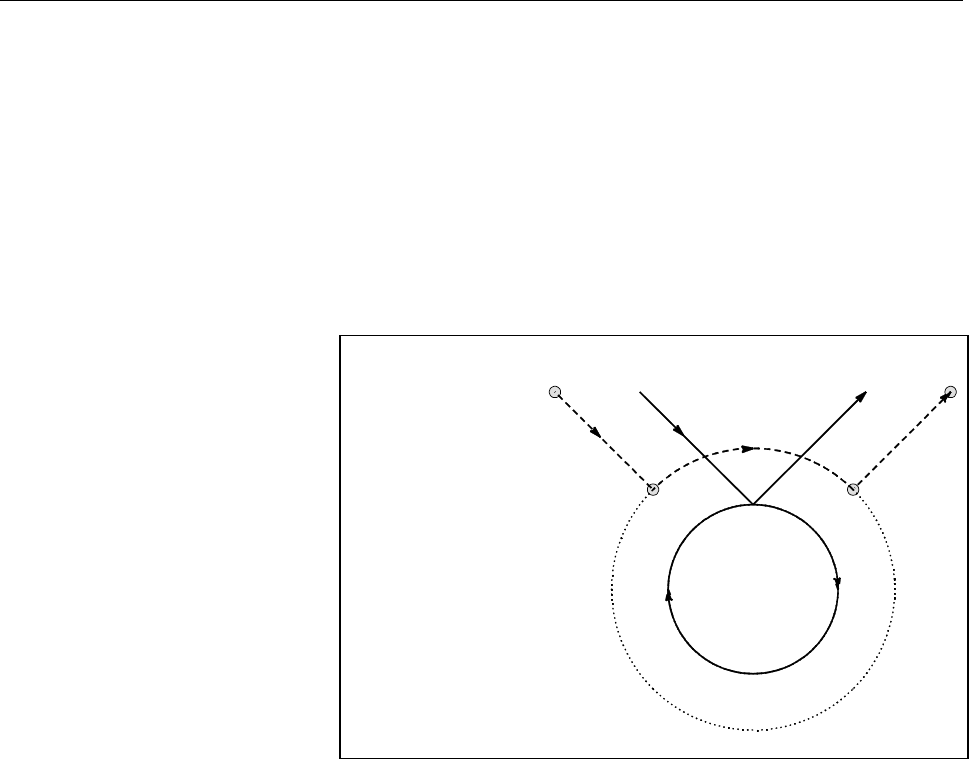 14.COMPENSATION FUNCTION
PROGRAMMING

B-63324EN/03
- 408 -
The length of tool center path larger than the circumference of a circle
Normally there is almost no possibility of generating this situation.
However, when G41 and G42 are changed, or when a G40 was
commanded with address I, J, and K this situation can occur.
In this case of the figure, the cutter compensation is not performed with
more than one circle circumference: an arc is formed from P
1
to P
2
as
shown. Depending on the circumstances, an alarm may be displayed
due to the "Interference Check" described later. To execute a circle
with more than one circumference, the circle must be specified in
segments.
N7
(G42)
N5 G01 G91 X500.0 Y-700.0 ;
N6 G41 G02 J-500.0 ;
N7 G42 G01 X500.0 Y700.0 ;
Circular
N5
Tool center path
@@@

Programmed path