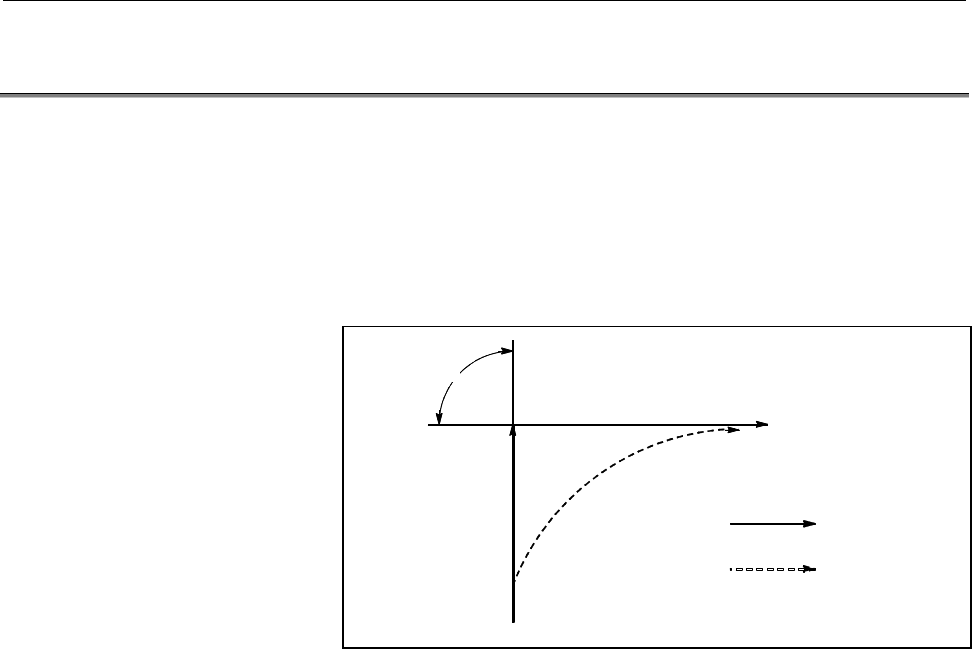 D.NOMOGRAPHS
APPENDIX
B-63324EN/03
- 772 -
When servo system delay (by exponential acceleration/deceleration at
cutting or caused by the positioning system when a servo motor is used)
is accompanied by cornering, a slight deviation is produced between
the tool path (tool center path) and the programmed path as shown in
Fig. D.3 (a).
Time constant T
1
of the exponential acceleration/deceleration is fixed
to 0.
This tool path is determined by the following parameters:
- Feedrate (V
1,
V
2
)
- Exponential acceleration / deceleration time constant (T
1
) at
cutting (T
1
=0)
- Presence or absence of buffer register.
The above parameters are used to theoretically analyze the tool path
and above tool path is drawn with the parameter which is set as an
example.
When actually programming, the above items must be considered and
programming must be performed carefully so that the shape of the
workpiece is within the desired precision.
In other words, when the shape of the workpiece is not within the
theoretical precision, the commands of the next block must not be read
until the specified feedrate becomes zero. The dwell function is then
used to stop the machine for the appropriate period.
˘
V1
V2
Tool path
Programmed path
Fig. D.3(a) Slight deviation between the tool path and the programmed path