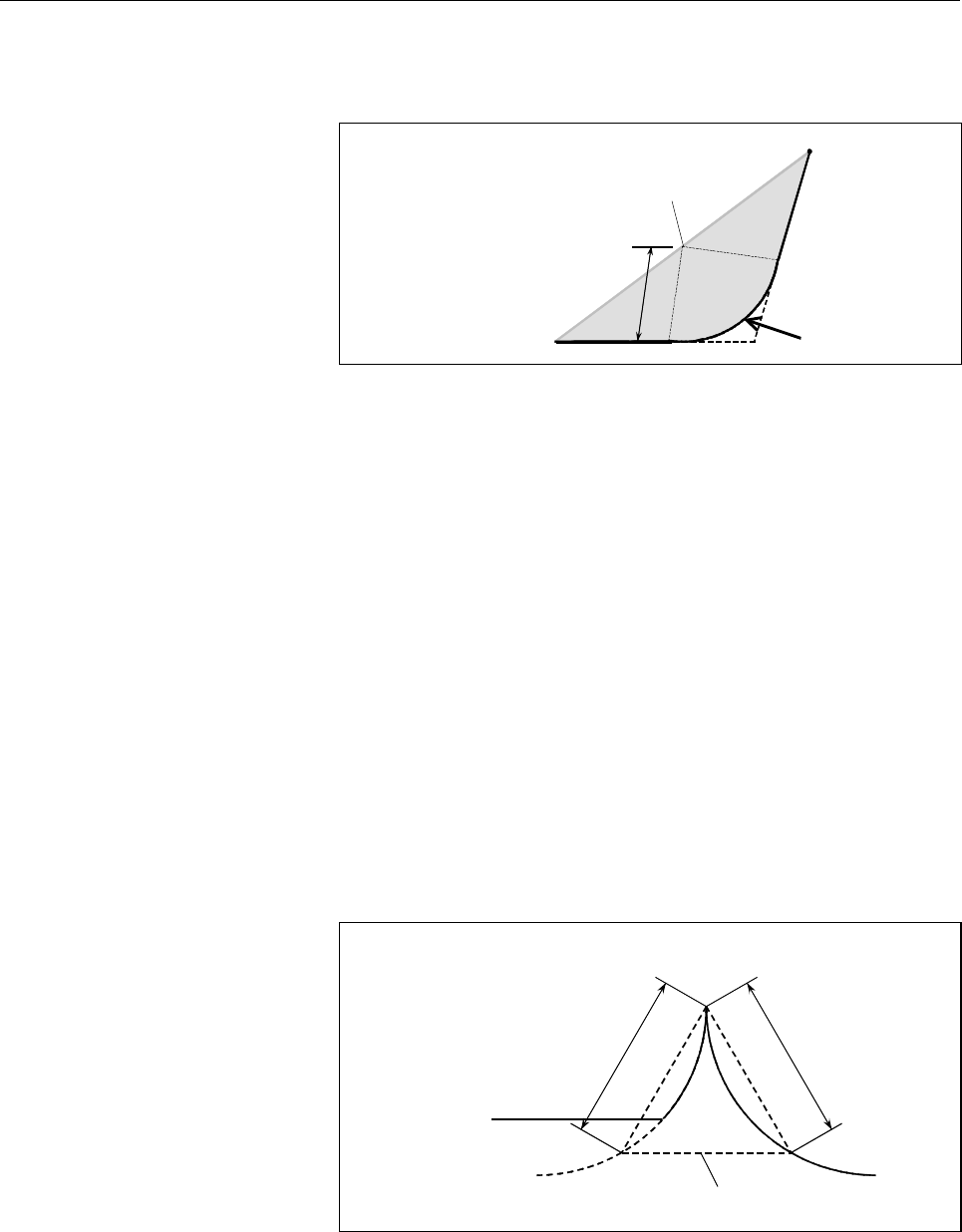 B-63324EN/03
PROGRAMMING

13.FUNCTIONS TO SIMPLIFY PROGRAMMING
- 335 -
- Corner R
After R, specify the radius for corner rounding.
(1) G91 G01 X100.0 ,R10.0 ;
(2) X100.0 Y100.0 ;
Center of a circle with radius R
R
Radius R block to be
inserted
Fig.13.4 (b) Corner R
Limitation
- Next block
A block specifying chamfering or corner rounding must be followed by
a block that specifies a move command using linear interpolation (G01)
or circular interpolation (G02 or G03). If the next block does not
contain these specifications, alarm PS0431 is issued.
- Plane switching
A chamfering or corner rounding block can be inserted only for move
commands which are performed in the same plane. In a block that
comes immediately after plane switching (G17, G18, or G19 is
specified), neither chamfering nor corner rounding can be specified.
- Exceeding the move range
If the inserted chamfering or corner rounding block causes the tool to
go beyond the original interpolation move range, alarm PS0429 is
issued.
C
C
The tool path without
chamfering is indicated
with a solid line.
Chamfering block to be inserted
G03 X7.5 Y16.0 R37.0 ,C28.0 ;
Fig.13.4 (c) Exceeding the move range