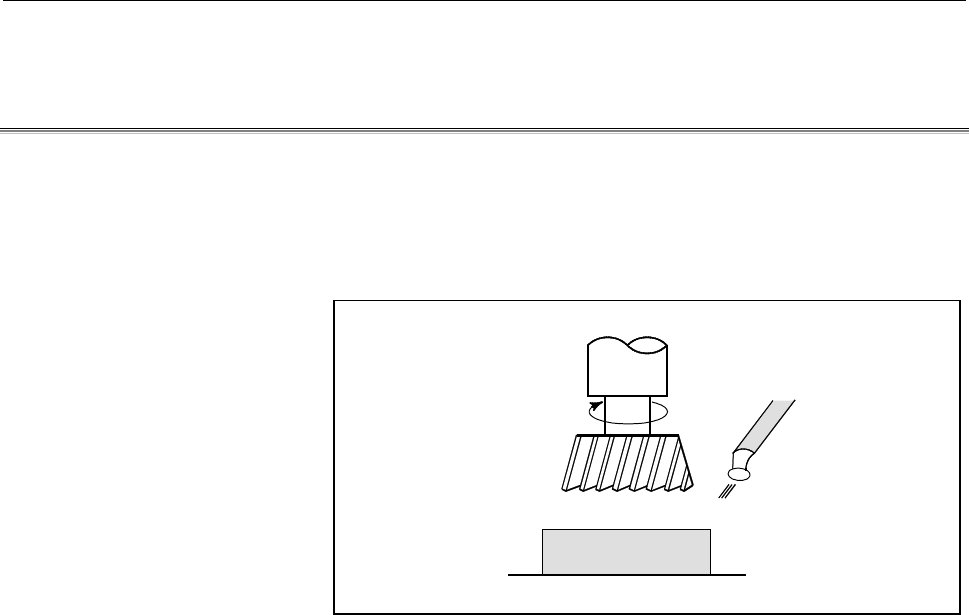 B-63324EN/03
PROGRAMMING 1

.GENERAL
- 23 -
1.6
COMMAND FOR MACHINE OPERATIONS -
MISCELLANEOUS FUNCTION
When machining is actually started, it is necessary to rotate the spindle,
and feed coolant. For this purpose, on-off operations of spindle motor
and coolant valve should be controlled.
The function of specifying the on-off operations of the components of
the machine is called the miscellaneous function. In general, the
function is specified by an M code (See II-11).
For example, when M03 is specified, the spindle is rotated clockwise at
the specified spindle speed.
Workpiece
Tool
Coolant