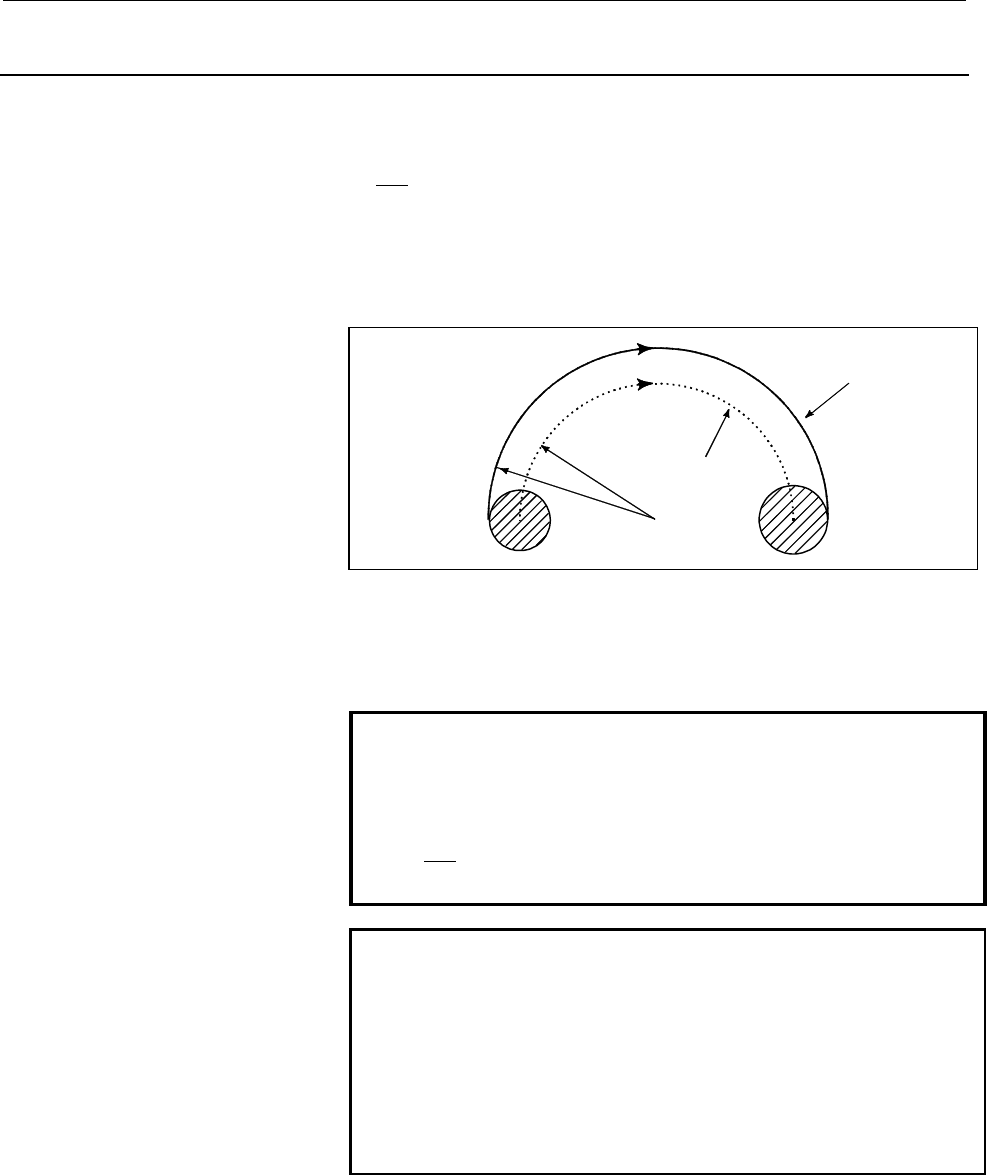 5
.
FEED FUNCTIONS
PROGRAMMING

B-63324EN/03
- 166 -
5.5.2.2
Circular Cutting Feedrate Change
The feedrate along a programmed path is set to a specified feedrate (F)
by setting a circular cutting feedrate with respect to F, as follows:
(Fig. 5.5.2(e))
Rp
Rc
Rc : Cutter center path radius
Rp : Programmed radius
This is also applicable to dry run and a single-digit F command.
Fig.5.5.2 (e) Internal circular cutting feedrate change
If Rc is so much smaller than Rp that Rc/Rp = 0, the tool stops. Set a
minimum deceleration ratio (MDR) in parameter No. 6610, and a tool
feedrate of F x MDR when Rc/Rp MDR.
NOTE
1 By setting bit 5 (CAFC) of parameter No. 1402, a
cutting feedrate change can be made even when an
external offset is applied.
2 This function is enabled in cutter compensation
mode, regardless of the setting of G62. However, this
function can be enabled only in G62 mode by setting
bit 0 (COV) of parameter No. 6600.
CAUTION
When internal circular cutting must be performed
together with override for inner corners, the feedrate
of the tool is as follows:
override) corners)inner for the override
Rp
Rc
Programmed path
Rc
Cutter center path
Rp