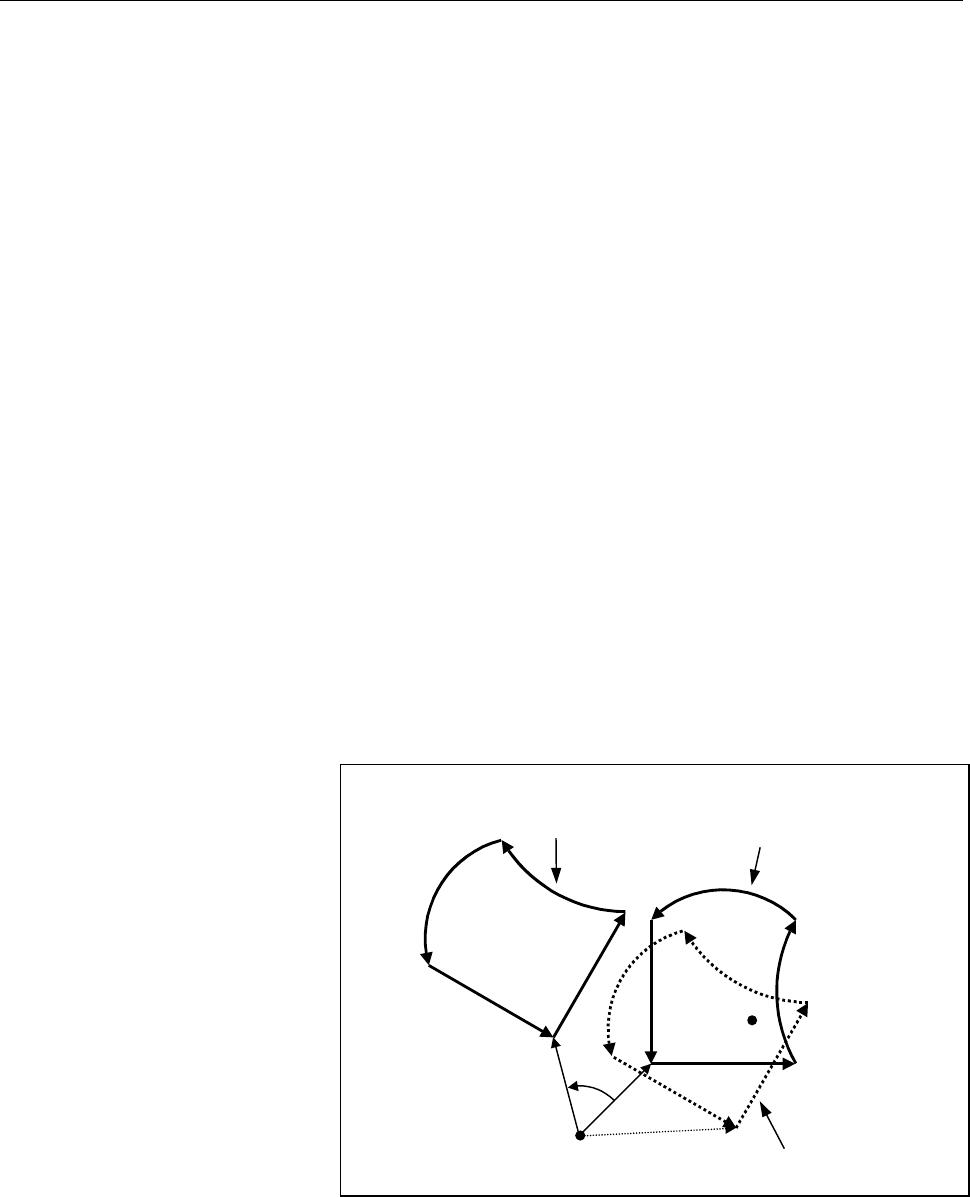 B-63324EN/03
PROGRAMMING

14.COMPENSATION FUNCTION
- 471 -
Limitation
- Coordinate system rotation command
Specify the coordinate system rotation command (G68) in G00 or G01
mode.
- Commands related to reference position return and the coordinate system
In coordinate system rotation mode, G codes related to reference
position return (G27, G28, G29, G30, etc.) and those for changing the
coordinate system (G52 to G59, G92, etc.) must not be specified. If any
of these G codes is necessary, specify it only after canceling coordinate
system rotation mode.
Example
- Absolute/Incremental position commands
<Sample program>
N1 G92 X-50.0 Y-50.0 G17 ;
N2 G68 X70.0 Y30.0 R60.0 ;
N3 G90 G01 X0 Y0 F200;
(G91 X50.0 Y50.0;)
N4 G91 X100.0 ;
N5 G02 Y100.0 R100.0 ;
N6 G03 X-100.0 I-50.0 J-50.0 ;
N7 G01 Y-100.0 ;
N8 G69 ;
N9 G90 X-50.0 Y-50.0 ;
N10 M02 ;
Tool path when the incremental
command is designated in the
N3 block (in parenthesis)
Originally programmed tool path
(-50.0,-50.0)
Center of
rotation
(70.0,30.0)
Tool path after rotation
Fig.14.10 (b) Absolute/incremental command during coordinate system
rotation