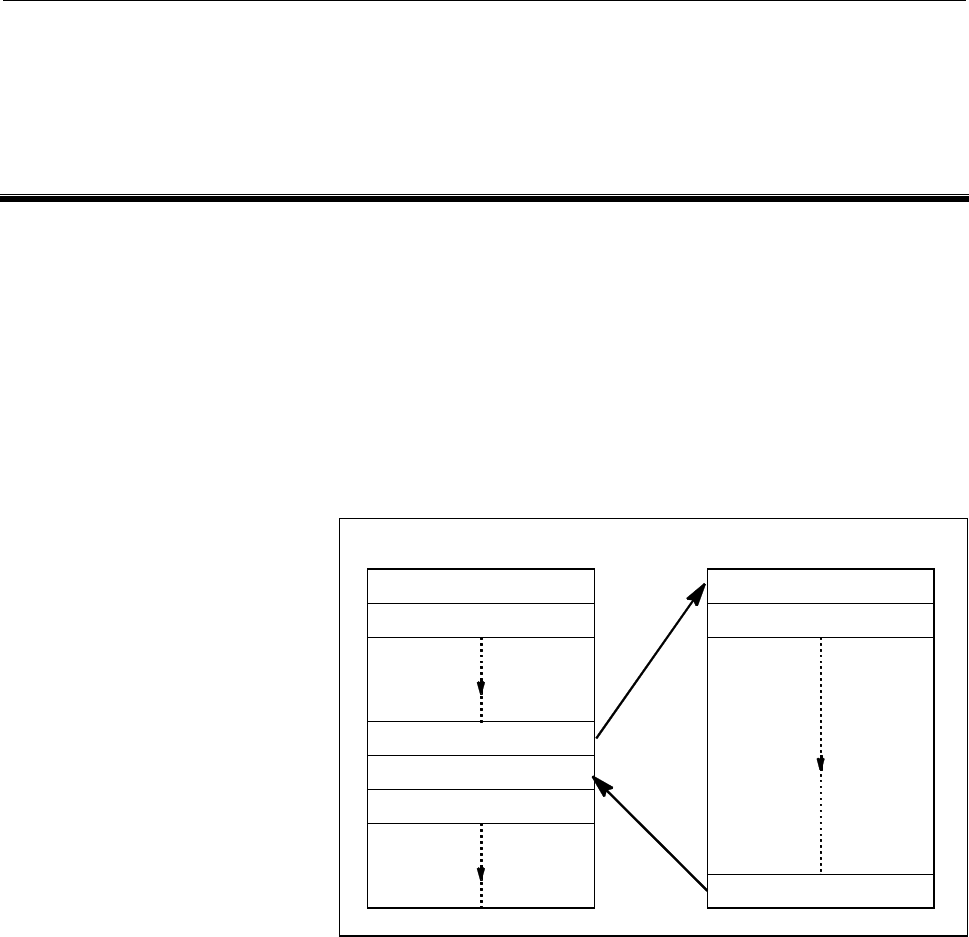 12
.
PROGRAM CONFIGURATION PROGRAMMING

B-63324EN/03
- 262 -
General
- Main program and subprogram
There are two program types, main program and subprogram.
Normally, the CNC operates according to the main program. However,
when a command calling a subprogram is encountered in the main
program, control is passed to the subprogram. When a command
specifying a return to the main program is encountered in a subprogram,
control is returned to the main program.
Fig.12 (a) Main program and Subprogram
The CNC memory can hold up to 400 main programs and subprograms
(100 as standard). A main program can be selected from the stored
main programs to operate the machine.
See II-8 in OPERATION for the met
hods of registering and selecting
programs.
Follow the direction of the
subprogram
Instruction 1
Instruction 2
Instruction n
Instruction 1'
Return to the main program
Instruction n+1