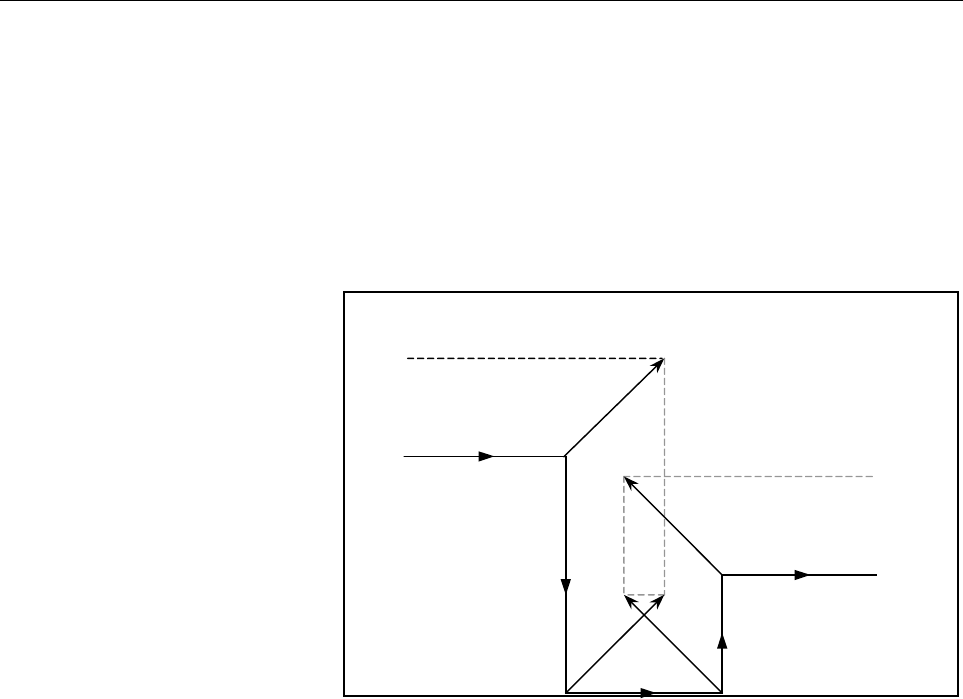 14.COMPENSATION FUNCTION
PROGRAMMING

B-63324EN/03
- 440 -
- If there is no interference avoidance vector
In parallel pocketing shown below, interference is detected between the
vector at the end point of block 1 and that at the end point of block 2,
and an attempt is made to calculate an intersection vector between the
post-compensation path for block 1 and the post-compensation path for
block 3 for interference avoidance. In this case, there is no such
intersection because the paths programmed in blocks 1 and 3 are
parallel to each other. So, an alarm (PS0277) is displayed and tool
movement is stopped just before block 1.
Programmed path
Tool center path
Stopped