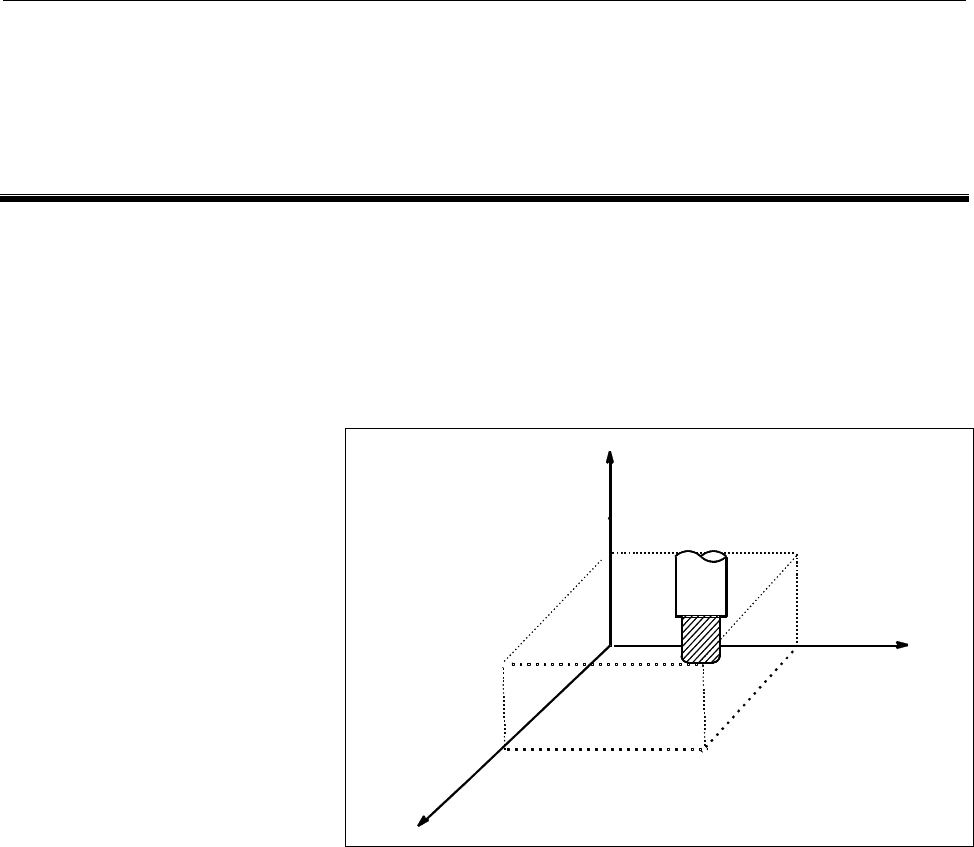 B-63324EN/03
PROGRAMMING 7

.

COORDINATE SYSTEM
- 187 -
By teaching the CNC a desired tool position, the tool can be moved to
the position. Such a tool position is represented by coordinates in a
coordinate system. Coordinates are specified using program axes.
When three program axes, the X-axis, Y-axis, and Z-axis, are used,
coordinates are specified as follows:
X_Y_Z_
This command is referred to as a dimension word.
Fig.7 Tool Position Specified by X40.0Y50.0Z25.0
Coordinates are specified in one of following three coordinate systems:
(1)
Machine coordinate system
(2)
Workpiece coordinate system
(3)
Local coordinate system
The number of the axes of a coordinate system varies from one machine
to another. So, in this manual, a dimension word is represented as IP_.
Z
Y
X
40.0
50.0
25.0