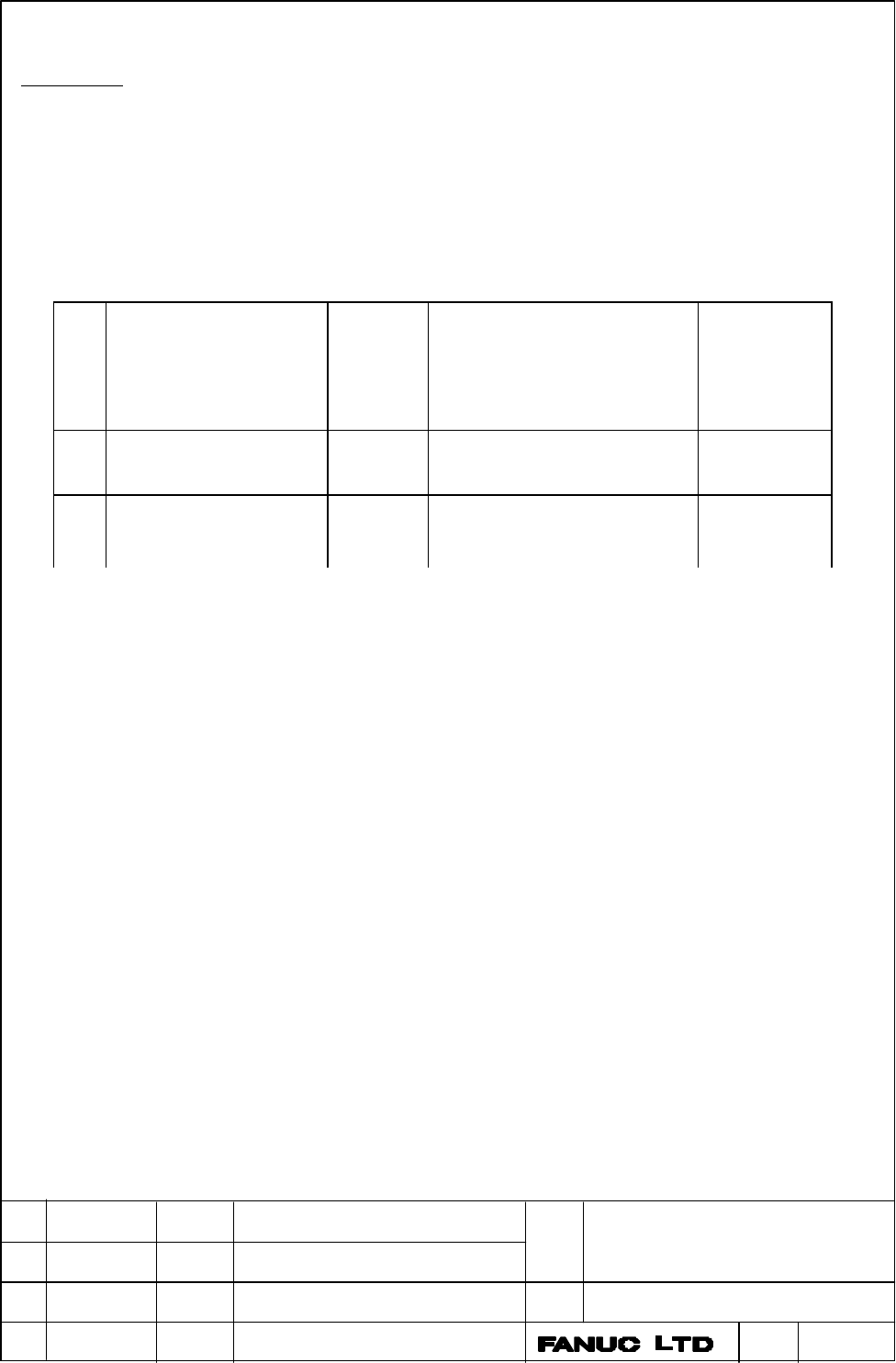 1. Outline
The Step8 of FANUC
Series
15

i

-MA/150

i

-MA is released.
The following information is described here.
-
The features which are added or enhanced in the Step8
-
The revisions of the manuals for the specifications of the features
1.1
The series applied for the Step8
(*1) As for the editions of the series, all the features of the Step8 are possible from the 01(A)
edition.
(*2) Corresponding Software series of Step1
,Step2 ,Step3, Step4, Step5, Step6 and Step7
means the series which can be replaced by the corresponding series of the Step8.
1.2
Corresponding documents
The rough specifications of the features are described on 2.
of this report.
As for the specifications in detail, refer to the attached documents prepared for the next
revision of the manuals.
And additions and modifications of the features of the Step1, Step2, Step3, Step4, Step5,
Step6 and Step7 for the next revision of manuals are also described.
series
(*1)
Corresponding Software
series of Step1, Step2 ,
Step3, Step4, Step5, Step6
and Step7 (*2)
Note
1
F008
F001,F002,F003,F004,F005
,F006,F00G
2
F608
F601,F602,F603,F604,F605
,
For multi-axis
Name
No.
FANUC Series 15
i

-MA/150

i

-MA
Enhanced specifications (Step8)
Page
1/3
Newly registered
Ver
Date
Design
Description