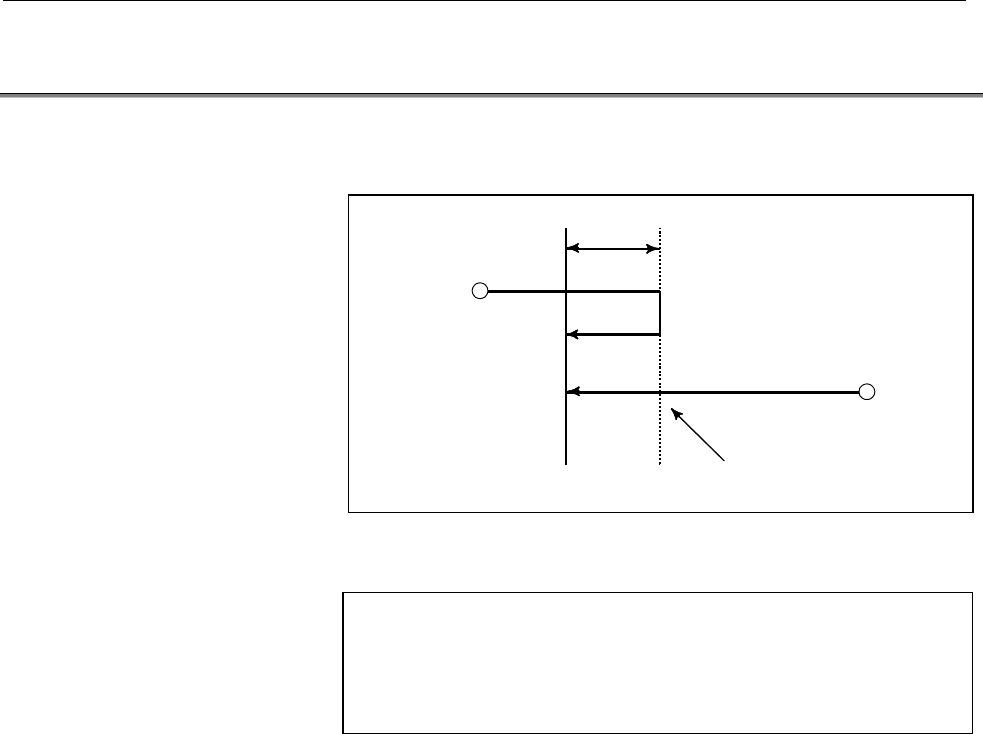 4
.
INTERPOLATION FUNCTIONS PROGRAMING

B-63324EN/01
- 42 -
4.2
SINGLE DIRECTION POSITIONING (G60)
For accurate positioning without play of the machine (backlash), final
positioning from one direction is available.
Fig.4.2 (a) Direction positioning process
Format
Explanation
An overrun and a positioning direction are set by the parameter (No.
6820).
Even when a commanded positioning direction coincides with that set by
the parameter, the tool stops once before the end point.
G60, which is an one-shot G-code, can be used as a modal G-code in
group 01 by setting 1 to the parameter (No. 7616 bit 0 G60).
This setting can eliminate specifying a G60 command for every block.
Other specifications are the same as those for an one-shot G60 command.
When an one-shot G code is specified in the single direction positioning
mode, the one-shot G command is effective like G codes in group 01.
G60 IP_ ;
IP_ :
For an absolute command, the coordinates of an end
position, and for an incremental commnad, the
distance the tool moves.
Start position
End position
Temporary stop
Start position
Overrun