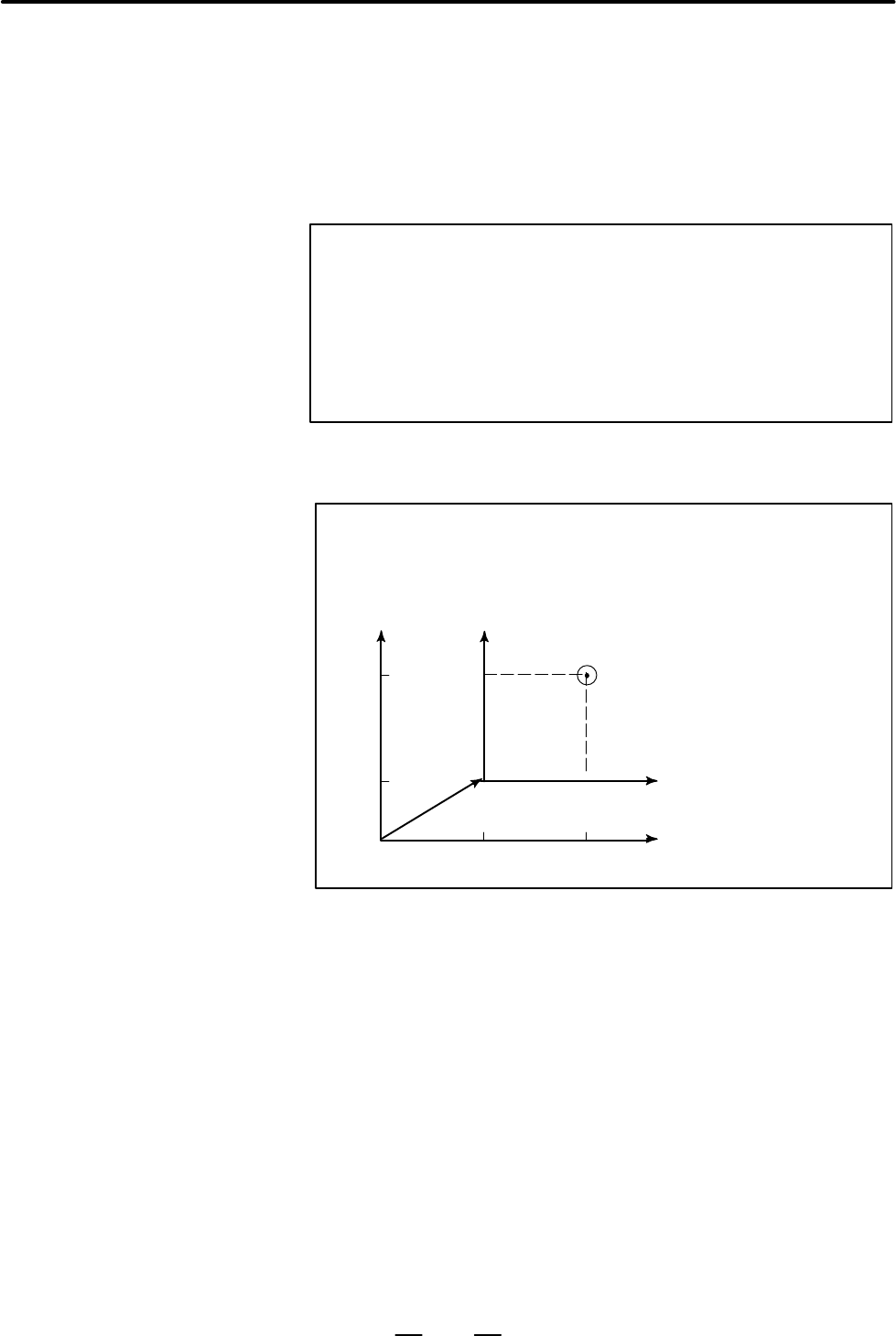 PROGRAMMING
7. COORDINATE SYSTEM
74
By specifying G92 IP_;, a workpiece coordinate system (selected with
a code from G54 to G59) is shifted to set a new workpiece coordinate
system so that the current tool position matches the specified coordinates
Then, the amount of coordinate system shift is added to all the workpiece
zero point offset values. This means that all the workpiece coordinate
systems are shifted by the same amount.
WARNING
When a coordinate system is set with G92 after an external
workpiece zero point offset value is set, the coordinate
system is not affected by the external workpiece zero point
offset value. When G92X100.0Y80.0; is specified, for
example, the coordinate system having its current tool
reference position at X = 100.0 and Y = 80.0 is set.
X
A
160
100
100
100
200
If G92X100Y100; is commanded when the tool is positioned at (200,
160) in G54 mode, workpiece coordinate system 1 (X
'

–

Y

'
) shifted by
vector A is created.
60
G54 workpiece coordinate system
Tool position
New workpiece
coordinate system
Original workpiece
coordinate system
Examples