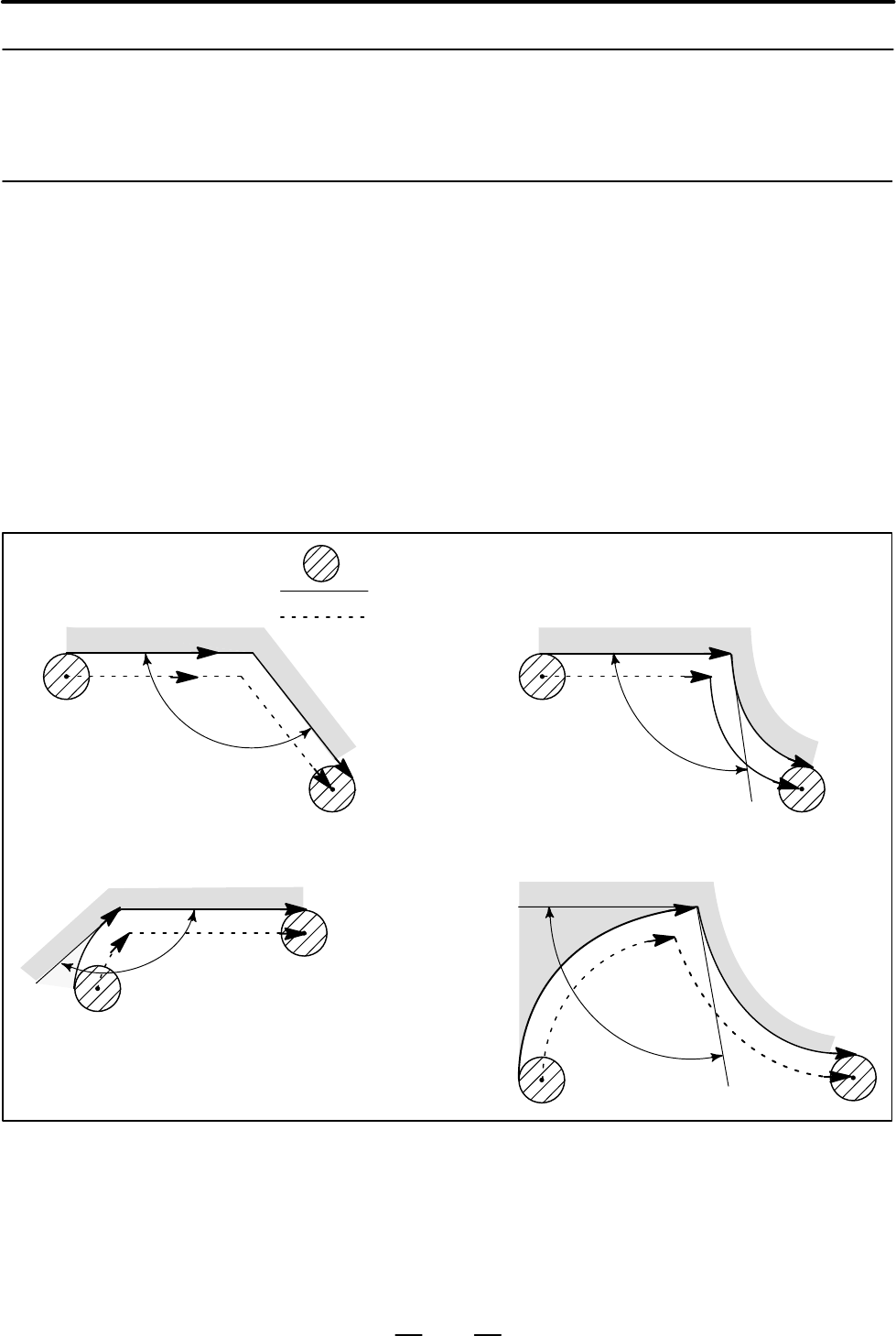 PROGRAMMING
5. FEED FUNCTIONS
53
This function enables producing a smooth cutting surface by decelerating
tool movement automatically between an inside corner and an inside arc
to reduce the load on the cutter during cutter compensation.
When G62 is specified, and the tool path with cutter compensation
applied forms an inner corner, the feedrate is automatically overridden
at both ends of the corner.
There are four types of inner corners (Fig. 5.4.2.1 (a)).
x
θ
x
θ

p
x
178

_

in Fig. 5.4.2.1 (a)
θ
p is a value set with parameter No. 1711. When

θ

is approximately
equal to
θ
p, the inner corner is determined with an error of 0.001

_

or
less.
θ
θ
θ
θ
1. Straight line
–
straight line

2. Straight line–

arc
3. Arc
–
straight line
4. Arc
–

arc
Fig. 5.4.2.1 (a)
Inner corner
5.4.2
Automatic Corner
Override
5.4.2.1
(G62)
Explanations