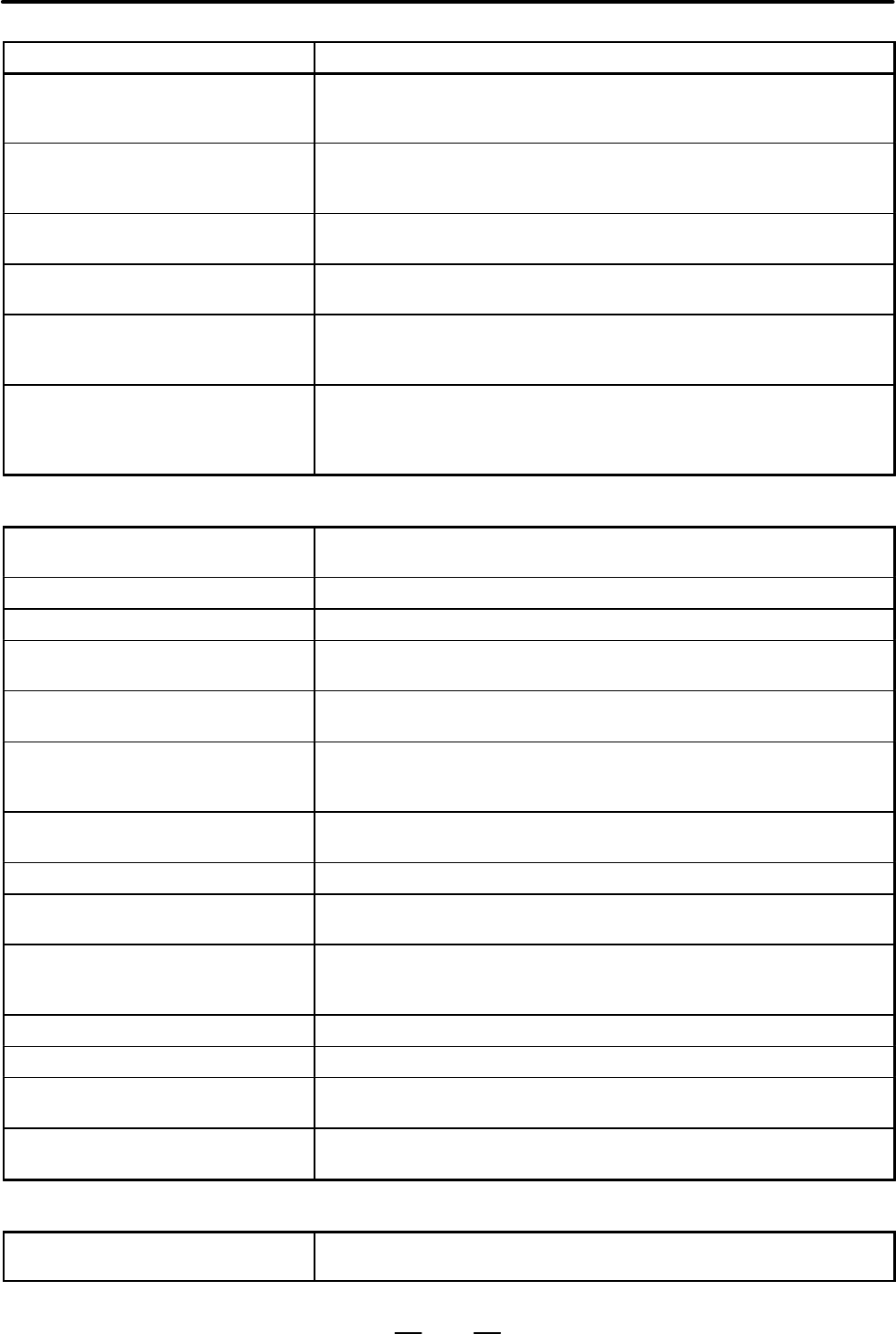 APPENDIX
H. GLOSSARY
743
Exact stop mode
Operation mode in which the tool is decelerated at the end of a block. The
next block is not started until after it has been confirmed that the tool is in an
Exponential interpolation
Changing the rotation of a workpiece exponentially as the rotary axis moves,
and performing linear interpolation between that axis and another. Used for
tapered grooving with a constant spiral angle.
Extended part program editing
CNC program editing, such as copying or moving an individual CNC program,
or connecting it to another CNC program.
External I/O device
Device connected to the CNC to transfer programs and tool offset data with
the CNC.
External motion function
Outputting a signal (external operation function signal) from the CNC each
time a block in a program finishes positioning, causing the machine to perform
a specific operation.
External workpiece origin offset value
Offset value from the machine zero point used to offset the workpiece coordi-
nate system origin. There is only one external workpiece origin offset value,
common to all workpiece coordinate systems, while the workpiece origin off-
set value is provided for each individual workpiece coordinate system.
[F]
F code
Coded number, following the F address, that specifies a feedrate or an
amount of feed relative to a workpiece.
Feed function
Controlling the tool feedrate.
Feed hold
Temporarily stopping feed during program execution.
Feed per minute
Cutting feed in which the distance the tool is to advance is specified per min-
ute.
Feed per revolution
Cutting feed in which the distance the tool is to advance is specified per
spindle rotation.
Feedrate clamp based on arc radius
Automatically clamping a circular cutting feedrate so that an arc radius error
due to post
–
interpolation acceleration/deceleration and servo delay does not
exceed an allowable error.
Figure copy
Repetitive machining performed by rotating a figure specified by a subpro-
gram, or shifting it in parallel.
File
Named set that is stored or processed as a single unit.
File heading
Specifying a file that is to be manipulated (for example, to be input to the
CNC).
Floating reference position return
Returning a tool to a floating reference position. The floating reference posi-
tion serves as a reference position for a specified mechanical operation. It is
not necessarily a fixed position. It may be relocated.
Forbidden area
Area where a tool is forbidden to enter.
Format guidance
Displaying program creation guidance in a specified format on the screen.
Function for switching between diameter
and radius programming
Preparatory function for switching between diameter and radius specifica-
tions.
Function key
Key on the MDI keyboard used to select a screen to be displayed on the CNC
display unit. Function keys are classified by function.
[G]
G code
Code that represents a preparatory instruction. A number that allows the G
address.