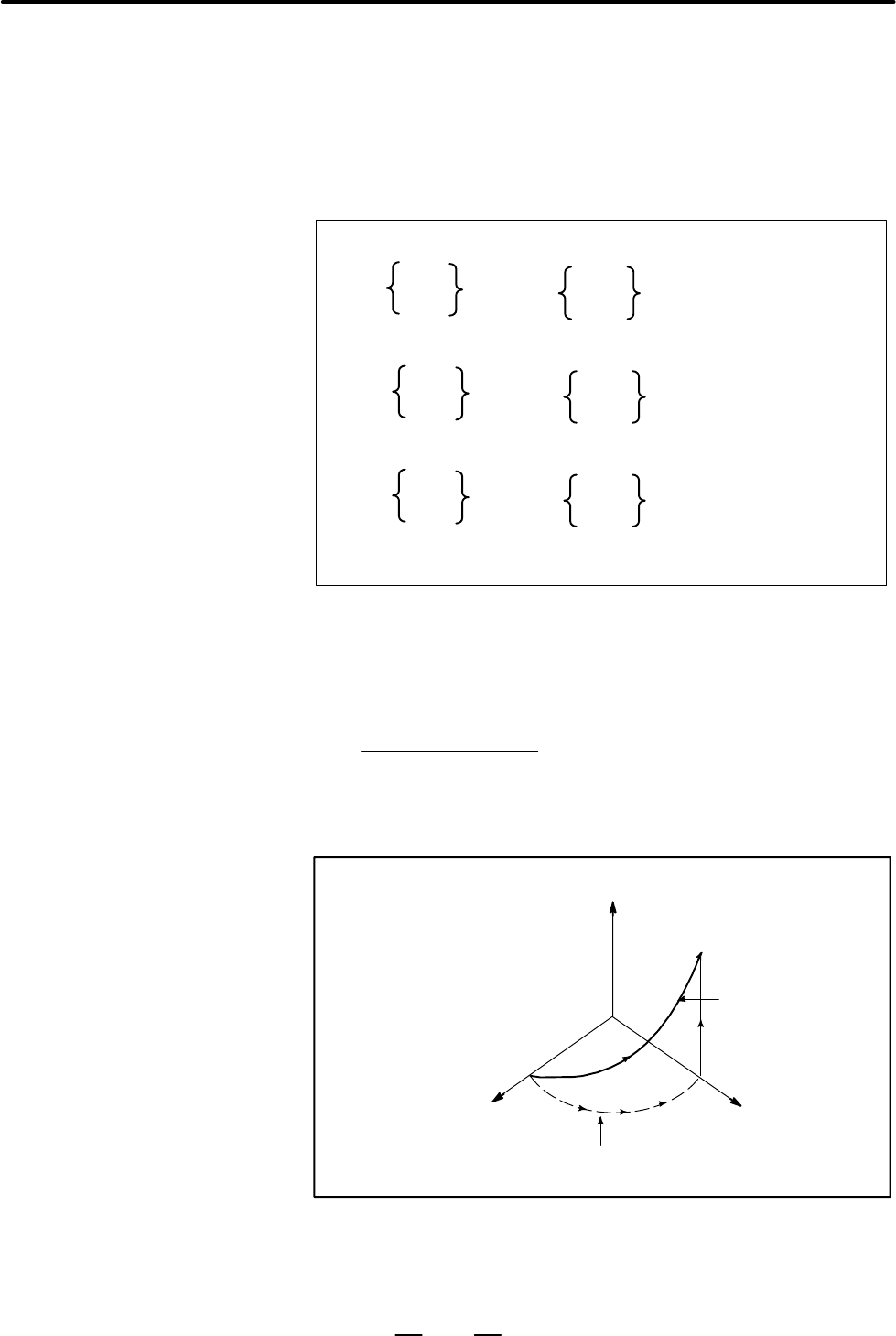 PROGRAMMING
4. INTERPOLATION FUNCTIONS
42
Helical interpolation which moved helically is enabled by specifying up
to two other axes which move synchronously with the circular
interpolation by circular commands.
G03
Synchronously with arc of XpYp plane
Synchronously with arc of ZpXp plane
G18
Synchronously with arc of YpZp plane
G02
G03
G02
G03
G02
G19
R_
R_
G17
α
,β:

Any one axis where circular interpolation is not applied
.
Up to two other axes can be specified.
The command method is to simply or secondary add a move command
axis which is not circular interpolation axes. An F command specifies a
feed rate along a circular arc. Therefore, the feed rate of the linear axis
is as follows:
Length of linear axis
Length of circular arc
Determine the feed rate so the linear axis feed rate does not exceed any
of the various limit values.Bit 0 (HFC) of parameter No. 1404 can be used
to prevent the linear axis feedrate from exceeding various limit values.
Z
Tool path
The feedrate along the circumference of two cir-
cular interpolated axes is the specified feedrate.
YX
D
Cutter compensation is applied only for a circular arc.
D
T axis command and C axis command cannot be used in a block in
which a helical interpolation is commanded.
4.6
HELICAL
INTERPOLATION
(G02, G03)
Format
Explanations
Restrictions