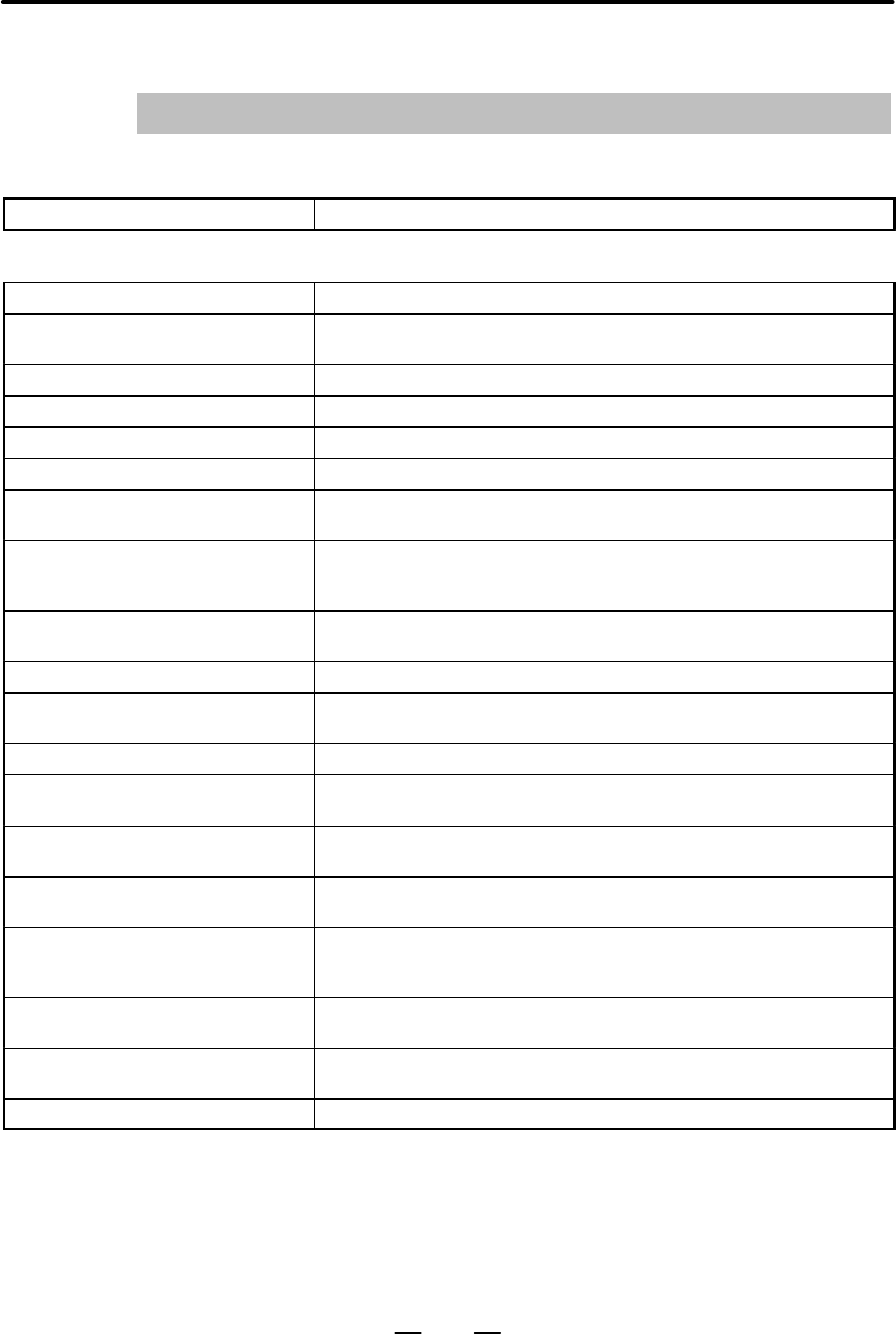 738
H
GLOSSARY
[A]
Absolute linear scale
Detector for an absolute position on a straight line.
Absolute position detector
Detector that indicates the absolute coordinates of a machine element, rela-
tive to a selected origin.
Absolute programming
Method of programming the coordinates of a tool movement end point.
Absolute pulse coder
Rotary absolute position detector.
Absolute value
Distance or angle from the origin of a coordinate system.
Actual cutting feedrate display
Display of a tool feedrate per minute.
Address
Alphabetic character that defines the use to which the number that follows it is
applied (ie x axis command).
Advanced preview control
Enabling high

–

speed, high

–

precision machining by suppressing acceleration/
deceleration delays and servo delays that would otherwise become larger
with increases in the feedrate.
Alarm
Error detected by the CNC, such as a program error, operator error, or hard-
ware failure.
Alarm history display
Storing alarms detected by the CNC and displaying them on the screen.
Angular axis control
Controlling the movement of each of two controlled axes mounted at an angle
other than a right angle. Programming is done in rectangular coordinates.
Approach forbidden area
That part of a safety zone which a tool is forbidden to enter.
Argument specification
Assigning an actual value to a variable used in a custom macro program to be
called.
ASCII code
Information exchange code complying with the applicable ANSI standard.
Used in numerical control.
Automatic acceleration/ deceleration
Applying acceleration/deceleration automatically when the tool starts or stops
moving, in order to reduce mechanical stress imposed on the machine.
Automatic corner deceleration
Changing the cutting feedrate for machining a corner according to a differ-
ence in the corner angle between machining blocks or a difference in the cut-
ting feedrate between axes.
Automatic corner override
Overriding the cutting feedrate for an inner corner and changing the cutting
feedrate for an inner arc.
Automatic insertion of sequence number
Automatically inserting a sequence number into each block in EDIT mode
during program creation based on manual data input.
Automatic operation
Operation based on a program.