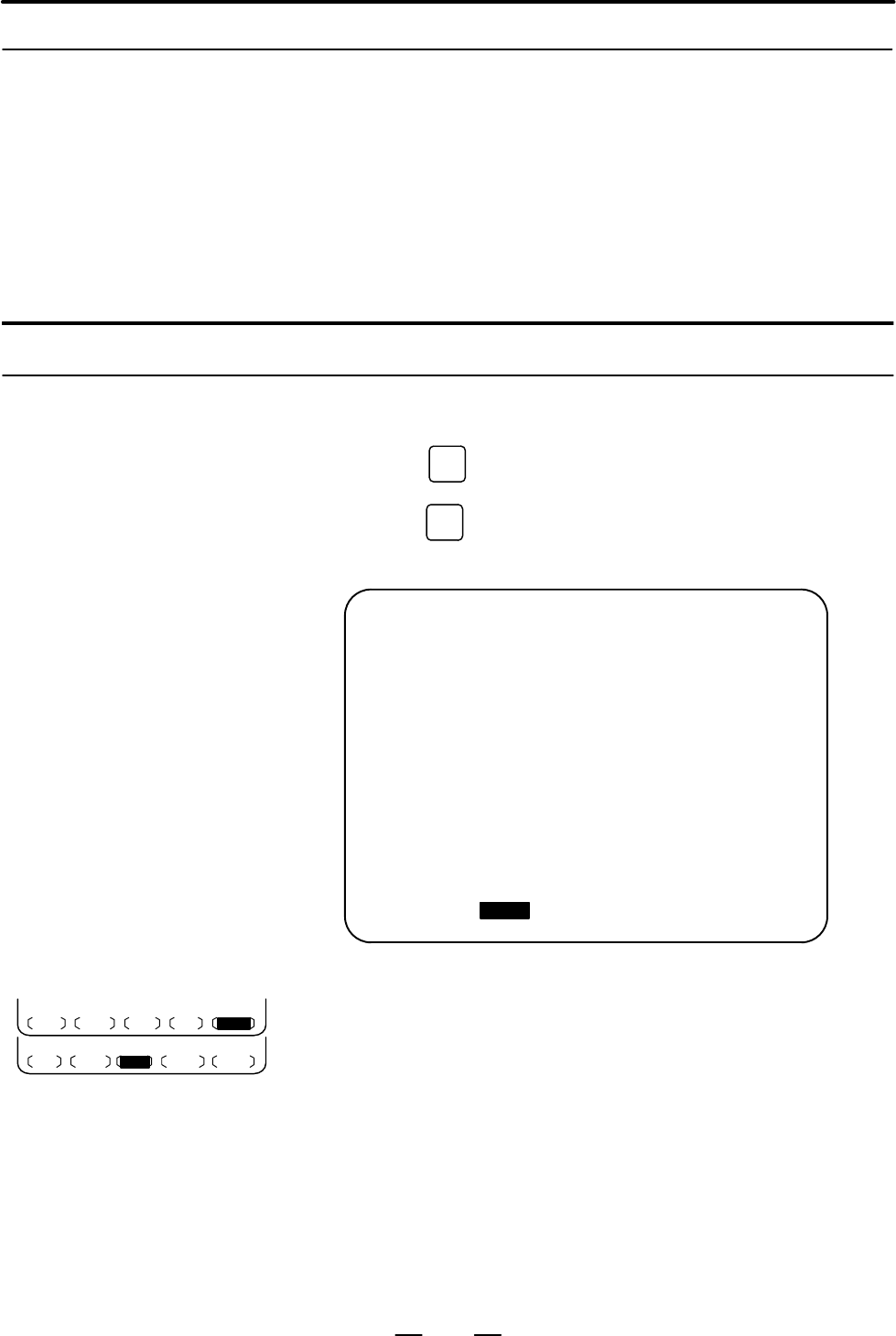 OPERATION
11. SETTING AND DISPLAYING DATA
615
In addition to the normal listing of the numbers and names of CNC
programs stored in memory, programs can be listed in units of groups,
according to the product to be machined, for example.
To assign CNC programs to the same group, assign names to those
programs, beginning each name with the same character string.
By searching through the program names for a specified character string,
the program numbers and names of all the programs having names
including that string are listed.
Procedure for Displaying a Program List for a Specified Group
1
Enter EDIT or background editing mode.
PROG
function key.
PROG
function key or
[DIR]
soft key to display the program
list.
PROGRAM (NUM.)
MEMORY (CHAR.)
> _
EDIT **** *** *** *** 16:52:13
[ PRGRM ] [
DIR
] [ ] [ ] [ (OPRT) ]
PROGRAM DIRECTORY
O0001 N00010
4
Press the
[(OPRT)]

operation soft key.
5
Press the
[GROUP]

operation soft key.
6
Press the
[NAME]

operation soft key.
7
Enter the character string corresponding to the group for which a
search is to be made, using the MDI keys. No restrictions are imposed
on the length of a program name. Note, however, that search is made
based on only the first 32 characters.
Example:
To search for those CNC programs having names that
begin with character string
"

GEAR

–

1000,

"

enter the
following:
11.3.2
Displaying a Program
List for a Specified
Group
Procedure
(NAME)