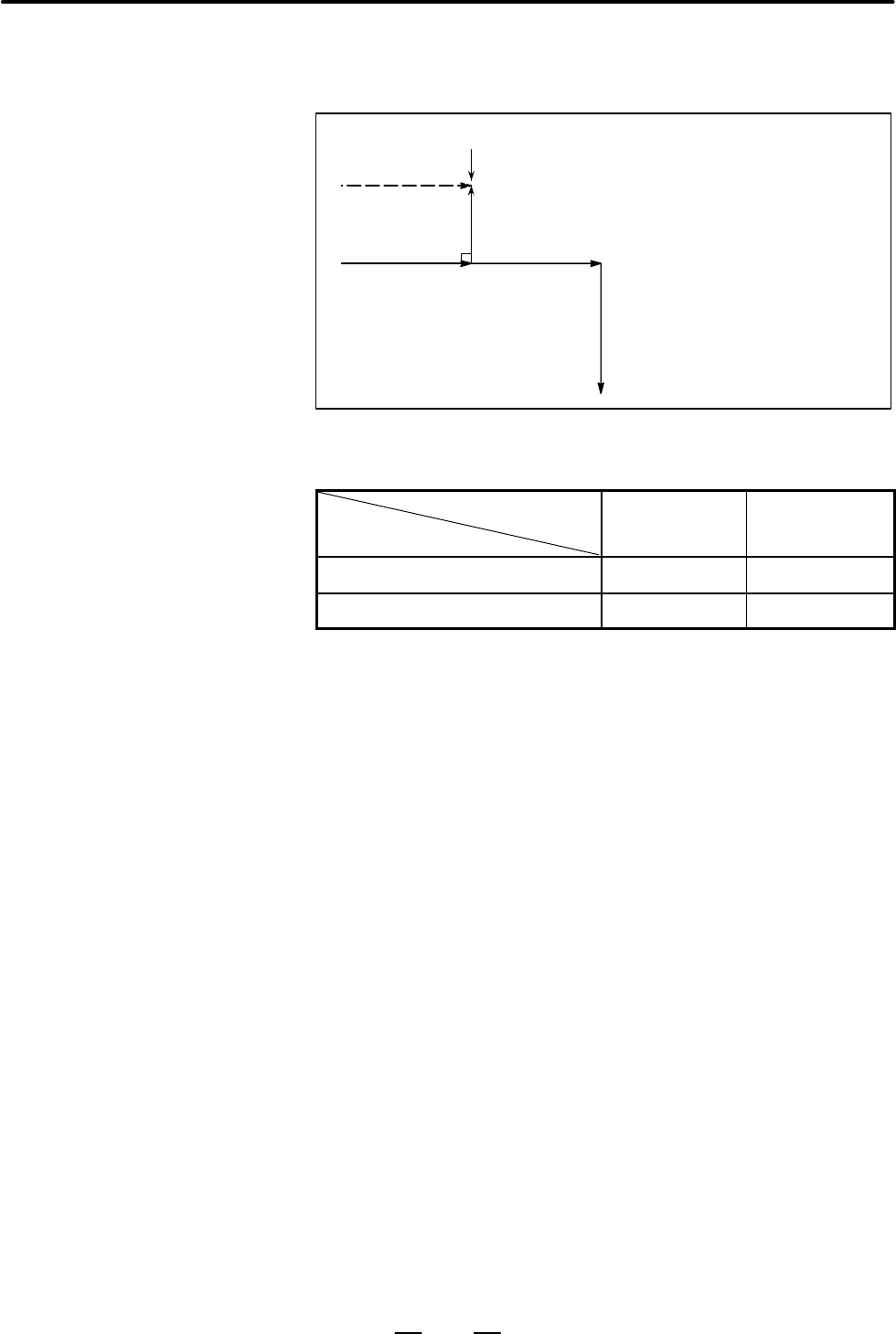 PROGRAMMING
15. COMPENSATION FUNCTION
203
If the center of the arc is identical with the start position or end point,
alarm (No. 038) is displayed, and the tool will stop at the end position of
the preceding block.
N7
r
Alarm(No.038)is displayed and the tool
stops
(G41)
N5 G01 X100.0 ;
N6 G02 X100.0 I0 J0 ;
Tool center path
Programmed path
The offset direction is decided by G codes (G41 and G42) for cutter radius
and the sign of cutter compensation value as follows.
Sign of offset amount
Gcode
G41
Left side offset

Right side offset
G42
Right side offset

Left side offset
The offset direction can be changed in the offset mode. If the offset
direction is changed in a block, a vector is generated at the intersection
of the tool center path of that block and the tool center path of a preceding
block. However, the change is not available in the start
–
up block and the
block following it.
The
center
of
the
arc
is
identiĆ
cal
with
the
start
position
or
direction in the offset
mode