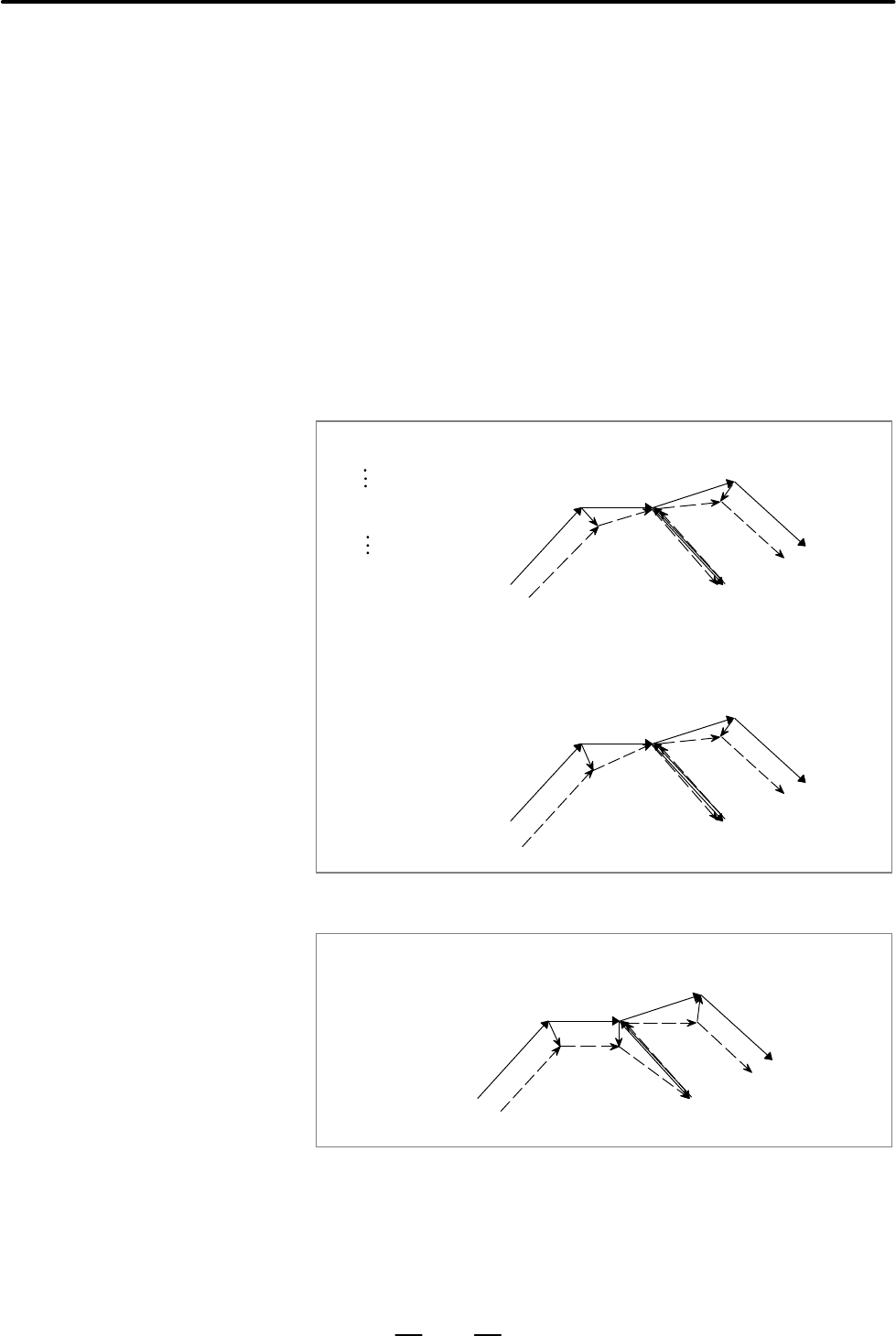 PROGRAMMING
B–63664EN/02
12. COMPENSATION FUNCTION
193
When G28, G30, or G30.1 is specified in cutter compensation C mode,
an operation of FS15 type is performed if CCN (bit 2 of parameter No.
5003) is set to 1.
This means that an intersection vector is generated in the previous block,
and a perpendicular vector is generated at an intermediate position. Offset
vector cancellation is performed when movement is made from the
intermediate position to the reference position. As part of restoration, an
intersection vector is generated between a block and the next block.
(1)G28, G30, or G30.1, specified in offset mode (with movement to both
an intermediate position and reference position performed)
When CCN (bit 2 of parameter No. 5003) = 0
Oxxxx;
G91G41_ _ _;
G28X40.Y0 ;
G29X45.Y15. ;
G29
[Type A]
Intermediate
position
G28/30/30.1
r
r
s
(G42G01)
G01s
s
Return posiiton
Reference position or floating
reference position
G29
[Type B]
Intermediate
position
G28/30/30.1
s
(G42G01)
G01
s
s
s
s
r
Return posiiton
Reference position or floating
reference position
When CCN (bit 2 of parameter No. 5003) = 1
G29
position
G28/30/30.1
s
(G42G01)
G01
s
s
r
s
Return posiiton
Reference position or floating
reference position
command in cutter
compensation C mode