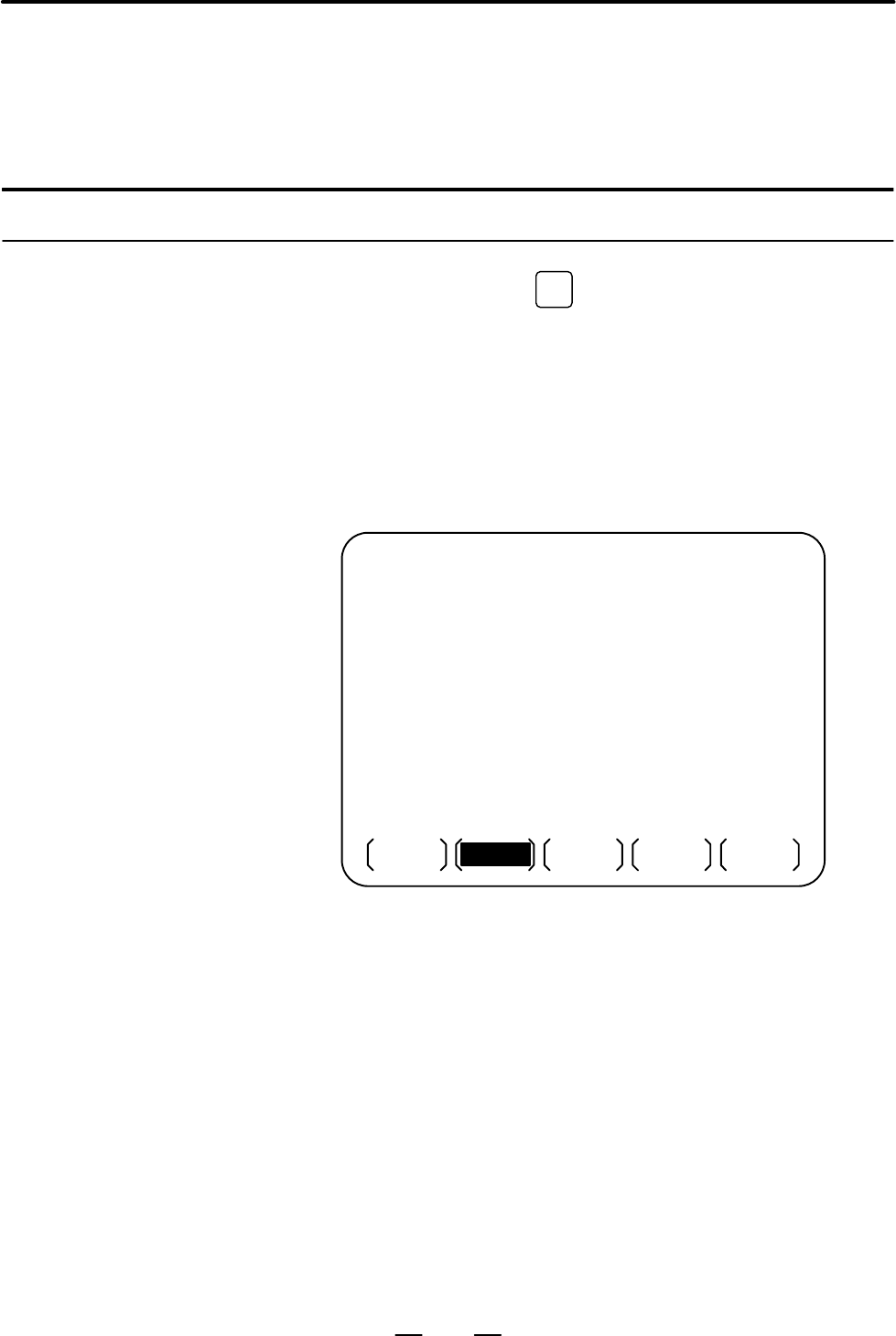 OPERATION
7.
ALARM AND SELF–DIAGNOSIS
B–63664EN/02
552
The system may sometimes seem to be at a halt, although no alarm has
occurred. In this case, the system may be performing some processing.
The state of the system can be checked by displaying the self–diagnostic
screen.
Procedure for Diagnois
SYSTEM
.
2
Press the chapter select key
3
The diagnostic screen has more than 1 pages. Select the screen by the
following operation.
(1)
Change the page by the 1–page change key.
–
Key input the number of the diagnostic data to be displayed.
DGNOS
DIAGNOSTIC (GENERAL)
O0000 N0000
EDIT
14 : 51 : 55
000
WAITING FOR FIN SIGNAL
:0
004
FEEDRATE OVERRIDE 0%
:0
005
INTERLOCK/START–LOCK
:0
006
SPINDLE SPEED ARRIVAL CHECK
:0
SYSTEM
(OPRT)
>_
7.3
CHECKING BY
SELF–DIAGNOSTIC
SCREEN
Procedure