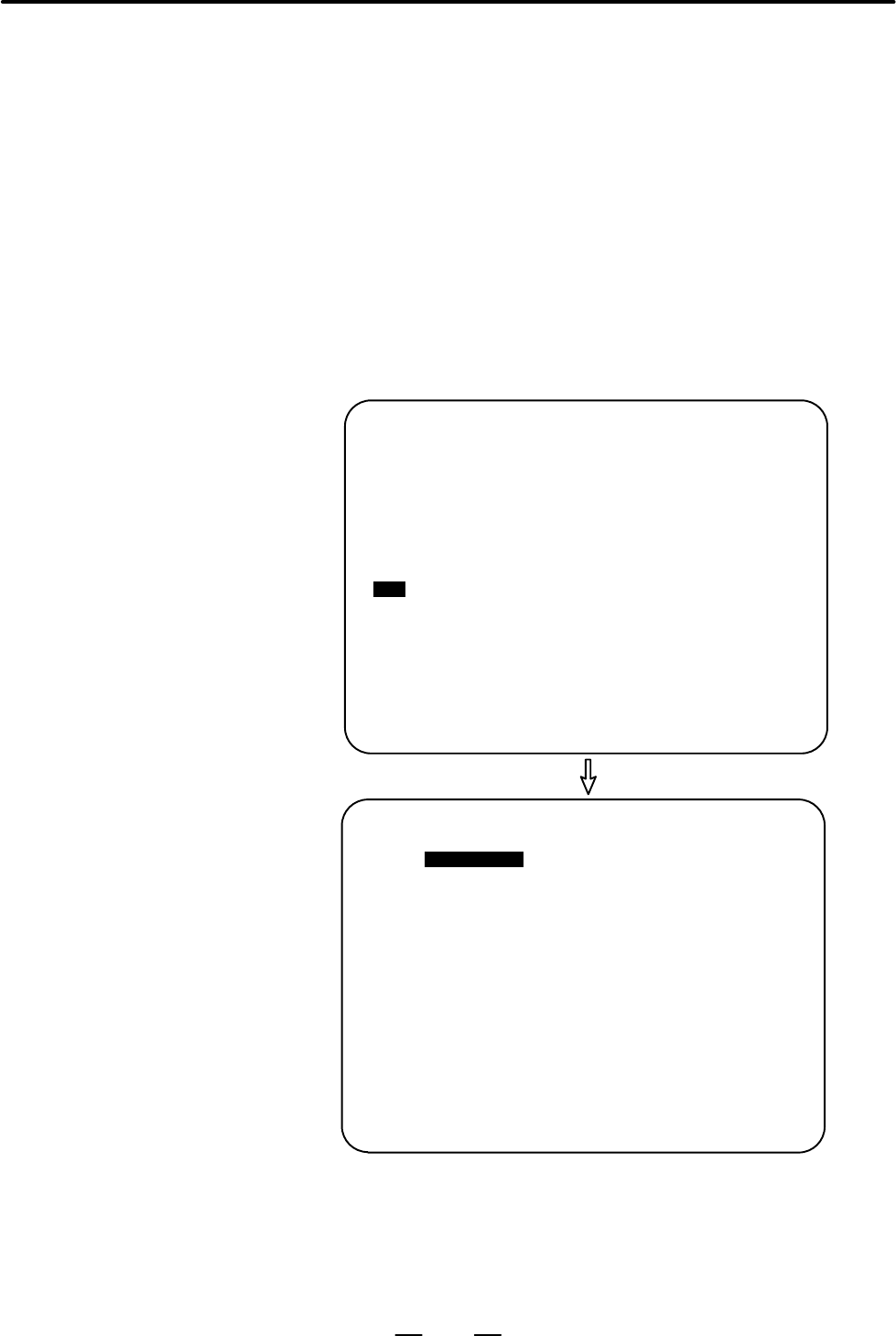 OPERATION
B–63664EN/02

11. SETTING AND DISPLAYING DATA
687
1
To insert the calculated machining time of a program in a program as a
comment, the machining time of the program must be displayed on
the machining time display screen. Before stamping the machining
time of the program, check that the machining time display screen
shows the program number
2
Set the part program storage and edit mode or background edit state
and select the program screen. Then select the program whose
machining time is to be inserted.
3
Suppose that the machining time of O0100 is displayed on the
machining time display screen.Press soft key
operation soft keys. Then, hold down the rightmost soft key until soft
key
[TIME–INSERT]
appears. When soft key
[TIME–INSERT]

is
pressed, the cursor moves to the start of the program, and the
machining time of the program is inserted after the program number.
O0100 ;
N10 G92 X100. Z10. ;
N20 S1500 M03 ;
N30 G00 X20.5 Z5. T0101 ;
N40 G01 X–10. F25. ;
N50 G02 X–16.5 Z–12. R2. ;
N60 G01 X40. ;
N80 Z–50. ;
N90 X44. Z–51. ;
N100 X80. ;
EDIT **** *** ***
16:05:59
[
INS–TM
] [

] [

] [

] [

]
N10 G92 X100. Z10. ;
N20 S1500 M03 ;
N30 G00 X20.5 Z5. T0101 ;
N40 G01 Z–10. F25. ;
N50 G02 X16.5 Z–12. R2. ;
N60 G01 X40. ;
N70 X42. Z–13. ;
N80 Z–50. ;
N90 X44. Z–51. ;
N100 X80. ;
EDIT **** *** ***
16:05:59
[ INS–TM ] [
] [
] [
] [
]
time