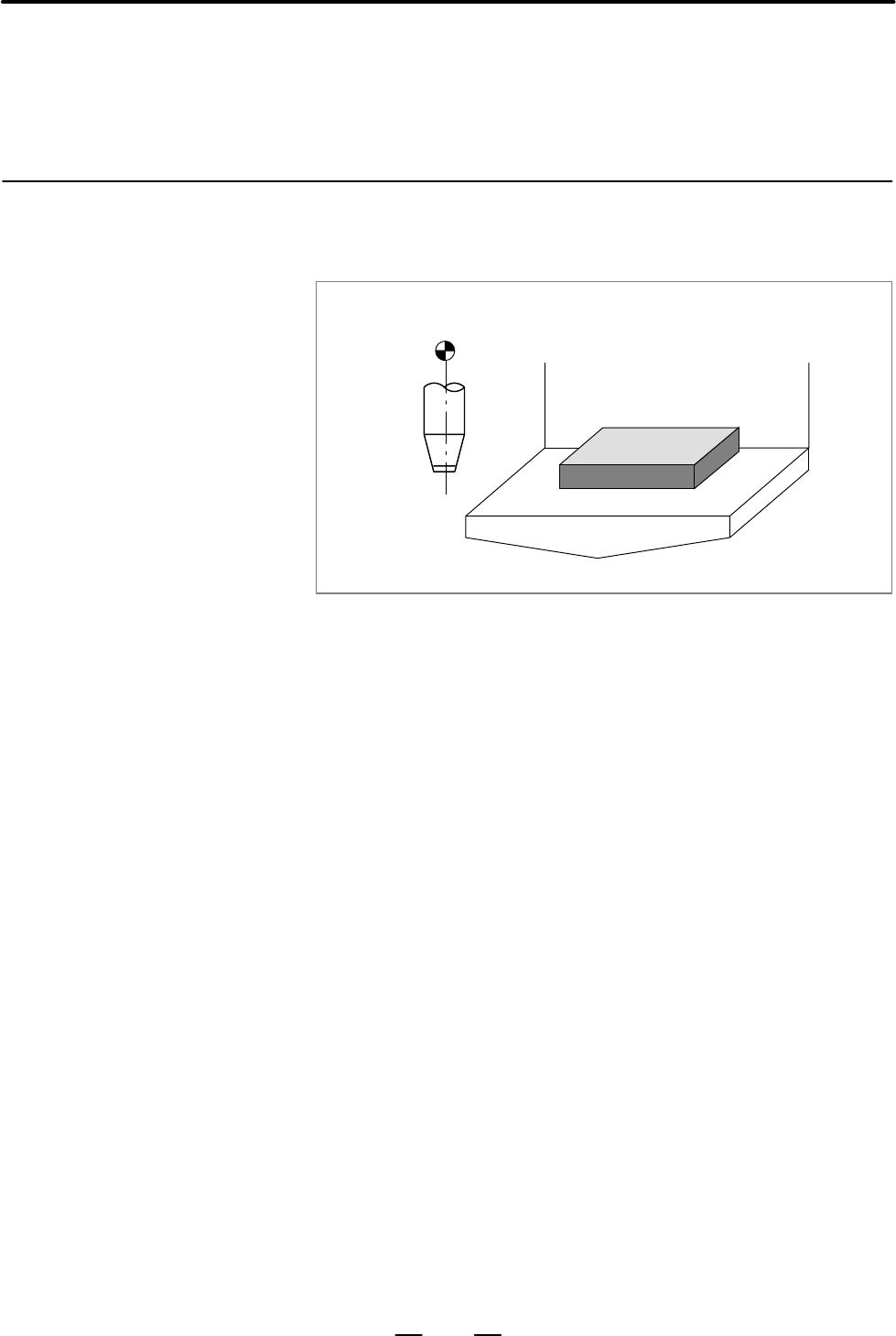 PROGRAMMING
B–63664EN/02
1. GENERAL
15
A CNC machine tool is provided with a fixed position. Normally,
programming of absolute zero point as described later are performed at
this position. This position is called the reference position.
Reference position
Nozzle
Workpiece
Table
Fig.1.3.1 Reference position
The nozzle can be moved to the reference position in two ways:
(1)Manual reference position return (See III–3.1)
Reference position return is performed by manual button operation.
(2)Automatic reference position return (See II–6)
In general, manual reference position return is performed first after the
power is turned on. In order to move the nozzle to the reference
position for workpiece change thereafter, the function of automatic
reference position return is used.
1.3
PART DRAWING AND
NOZZLE MOVEMENT
1.3.1
Reference Position
(Machine–Specific
Position)
Explanations