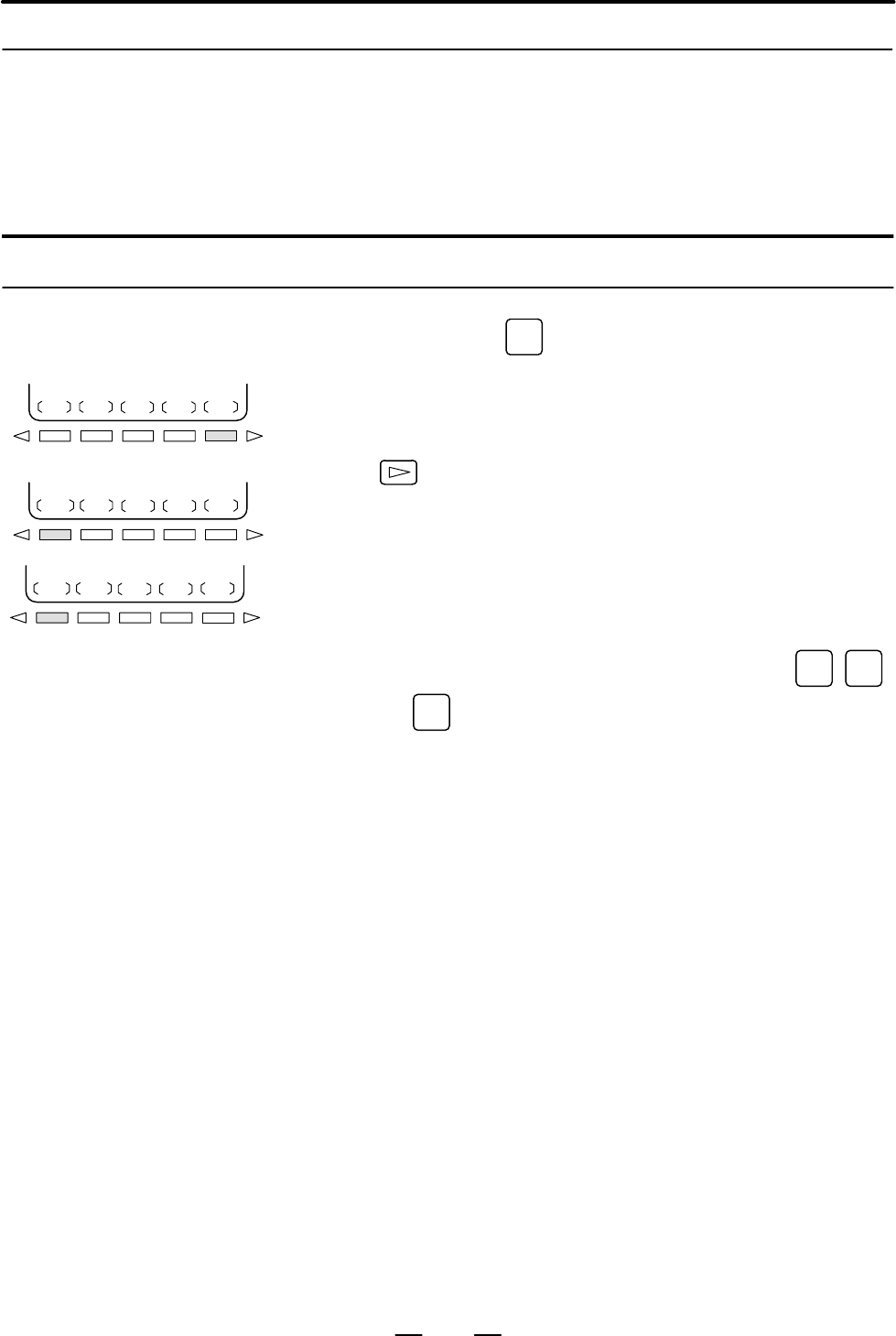 OPERATION
B–63664EN/02

11. SETTING AND DISPLAYING DATA
673
A workpiece coordinate system shifted by an operation such as manual
intervention can be preset using MDI operations to a pre–shift workpiece
coordinate system. The latter coordinate system is displaced from the
machine zero point by a workpiece zero point offset value.
A command (G92.1) can be programmed to preset a workpiece coordinate
system. (See II–7.2.4 in the section for programming.)
Procedure for Presetting the Workpiece Coordinate System
POS
.
[WRK–CD]
is not displayed, press the continuous menu
key
.
[ALLAXS]
to preset all axes.
6
To preset a particular axis in step 5, enter the axis name (
X
,
Y
,
...) and
0
, then press soft key
[AXS–CD]
.
This function can be executed when the reset state or automatic operation
stop state is entered, regardless of the operation mode.
As with absolute coordinates, bit 3 (PPD) of parameter No. 3104 is used
to specify whether to preset relative coordinates (RELATIVE).
11.1.4
Presetting the
Workpiece Coordinate
System
Procedure
WRK-CD
ABS
REL
ALL
(OPR)
Explanations
coordinates