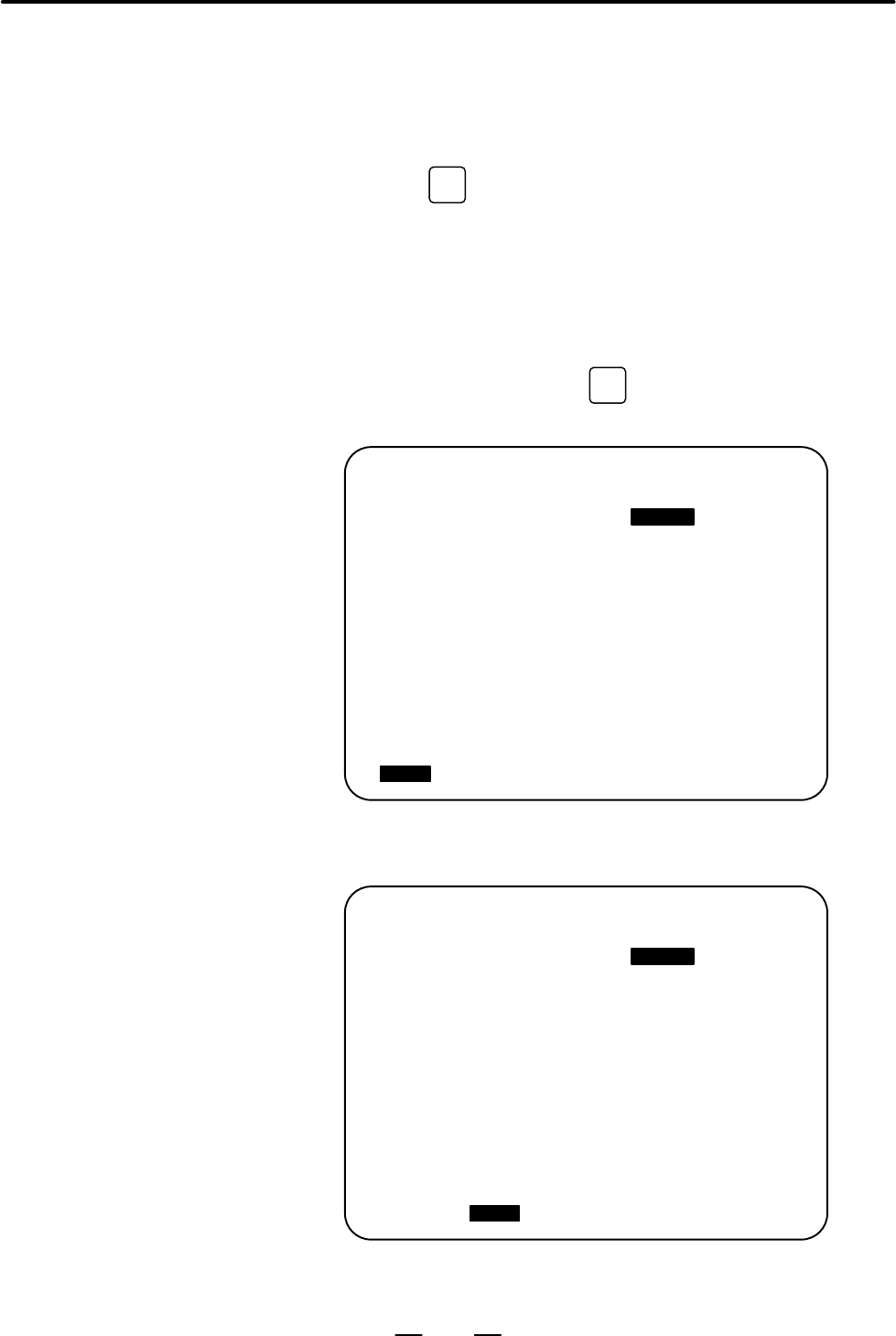 OPERATION
15. LASER FUNCTION
B–63664EN/02
766
The data necessary to laser processing can be set on these screens.
*
For operating the tracing setting screen, see the
description of Z-axis gap
control.
OFFSET
SETTING
function key.
2
Press the
[SET]

soft key.
3
Press the page key to select a desired screen.
4
Move the cursor to the item to be changed using the cursor keys.
5
Enter the value and press the
INPUT
key.
LASER SETTING
O0000 N00000
CONTOURING POWER
=
1000
W
POWER SELECT
= 0 (0:ALL,1:HLF)
POWER CONTROL
= 0 (0:OFF,1:ON)
MDI **** *** ***
21:12:20
[
SET

][ TRACE ][ ][ xxxxx ][ ]
Fig.15.2 (a)
LASER SETTING
O0000 N00000
GAS FLOW 1
PRE–TIME
=
1.00
S
GAS FLOW 2
PRE–TIME
= 1.00 S
MDI **** *** ***
21:12:59
[ POWER ][
SET

][ ][ AGING ][ ]
Fig.15.2 (b)
15.2
LASER SETTING
SCREEN
Procedure